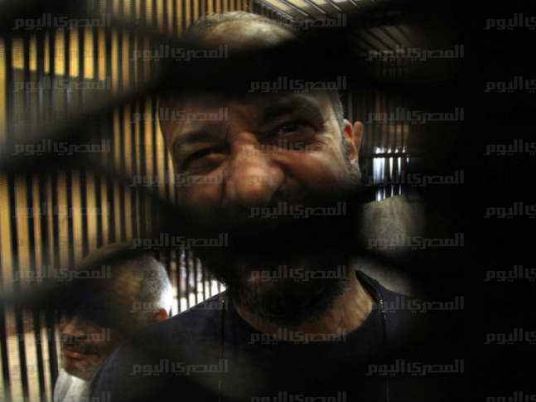 Muslim Brotherhood leader Mohamed al-Beltagy has demanded judges to summon President Abdel Fattah al-Sisi for testimony in his trial and other group leaders over charges of collaboration with foreign entities.
Beltagy, former president Mohamed Morsy and 33 others are accused of spying for Hamas by providing its members with information concerning the Egyptian security situation during the 25 January revolution.
Investigators accused the international organization of the Muslim Brotherhood of committing violence in Egypt to create chaos and for allegedly planning a terrorist scheme to form an alliance between the Muslim Brotherhood in Egypt and other foreign extremist organizations, including the military wing of the Hamas, Lebanon's Hezbollah, which has links to Iran's Revolutionary Guards and other local and foreign organizations.
Former presidential staffers are also accused of sharing confidential reports meant for review by the president with the Muslim Brotherhood and other foreign authorities.
Beltagy on Saturday was demanding Sisi's testimony as the latter served as head of military intelligence during the 2011 uprising.
The court disregarded the request and postponed the session to 18 November.
Edited translation from Al-Masry Al-Youm