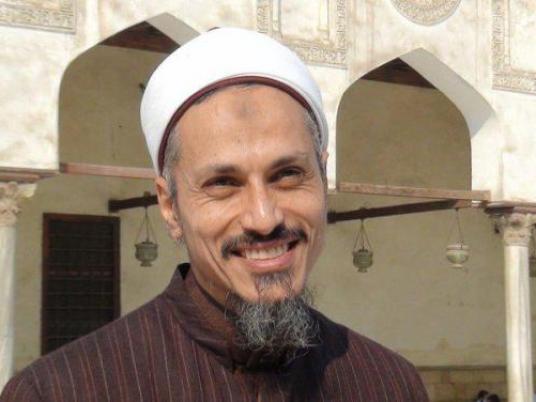 Muslim Brotherhood spokesperson Mahmoud Ghazlan was lambasted last Wednesday when delivering a speech during a celebration commemorating an Al-Azhar scholar who died in unrest that broke out outside the cabinet building on 16 December.
During a memorial commemorating Sheikh Emad Effat, a deputy of Egypt's grand mufti who was shot down during the violence, attendants attacked the Muslim Brotherhood, accusing the group of forsaking revolutionaries and prioritizing its interests above the goals of the January uprising.
The Brotherhood had already faced sharp criticism for not expressing support for protesters during clashes with army forces.
The participants refused to give Ghazlan the chance to deliver his speech and booed him off the podium.
Nashwa Abdel Tawwab, the sheikh's widow, said Effat was not totally against the Brotherhood, adding that he only rejected its failure to defend the martyrs and the oppressed. "Reason was his method for dialogue, and that said, we should listen to Ghazlan," she said.
"Everybody claims respect for democracy and freedom of opinion, but I can't see that," Ghazlan said when he was returned to the podium.
Ghazlan said the Brotherhood's political opponents accuse it posturing when it attends massive protests, and of treason when it boycotts demonstrations, he said, describing their stance as contradictory.
Ghazlan stressed that the group's policy is obvious to everyone, and has the primary goal of fulfilling the demands of Egyptian citizens.
Effat was killed in Tahrir Square when military police violently cracked down on a sit-in by the cabinet building early this month. His family and students suspect that he may have been targeted because of his criticism of the ruling military council and, most important, due to his last fatwa, which forbade voting for parliamentary candidates associated with the Mubarak regime and former members of the dissolved National Democratic Party. Effat based that edict on the fact that regime remnants seek to compromise the future of Egypt's emerging democracy through bribery and patronage.
Translated from Al-Masry Al-Youm