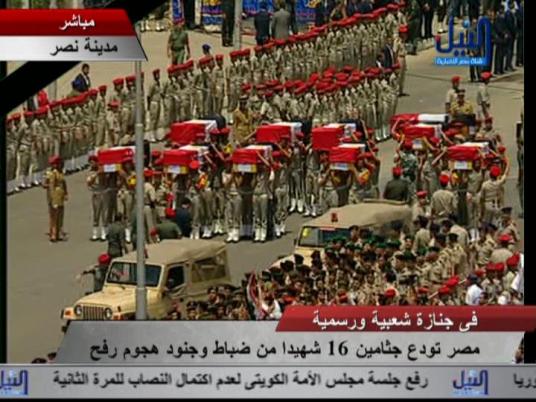 Information Minister Salah Abdel Maqsoud, a known Muslim Brotherhood sympathizer, has appointed a Brotherhood member to take over as chief of state-owned Nile News Channel, according to anonymous sources Wednesday.
The sources from State Television said Yasser Al-Dakany has taken the top job at Nile News and will be in control of its programming and news bulletins.
Dakany is the head of the Brotherhood's satellite channel Egypt 25. If confirmed, Dakany will replace Ahmad Sharaf, who accuses the minister of turning the channel into a Brotherhood mouthpiece.
On Wednesday, Sharaf told Al-Masry Al-Youm that "the Brotherhood minister wants to cooperate with a staff that he trusts, regardless of their experience, and that has nothing to do with the development of the channel.
"Everyone knows that the minister fears my tendencies, whether professional or political, especially because I am against the brotherhoodization of the media owned by the state, while he wants to control the news sector," Sahraf added.
Sources added that the minister has also assigned Badr al-Shafei, who works for State Radio, to serve as Nile News' general supervisor of programing, which involves choosing guests and program topics.
Edited translation from Al-Masry Al-Youm