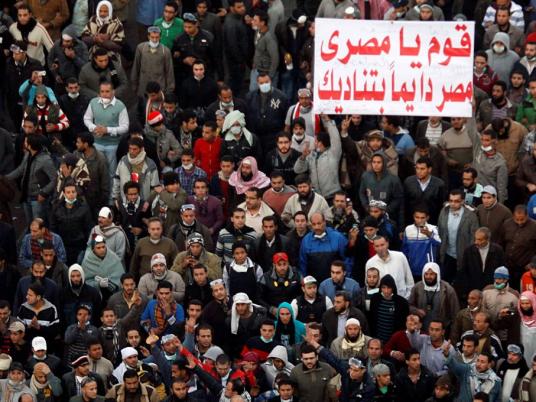 The government's strategy of only appointing Muslim Brotherhood members to political and administrative positions is a continuation of the oppressive policies of the disbanded National Democratic Party, claimed Nour Party leader Sherif Taha.
"Those who do not pay allegiance to the [Brotherhood] or the Islamist movement are discarded," he alleged.
"A majority party has the right to form a government that is fully affiliated with it," Taha said. "But this does not include the administrative departments of the state, such as governors and directors of state authorities."
"The transitional period needs real partnerships so that no excluded party would seek to subvert the process of transformation," Taha insisted.
Violent demonstrations against the Brotherhood and President Mohamed Morsy have been ongoing nationwide since late January.
Edited translation from Al-Masry Al-Youm