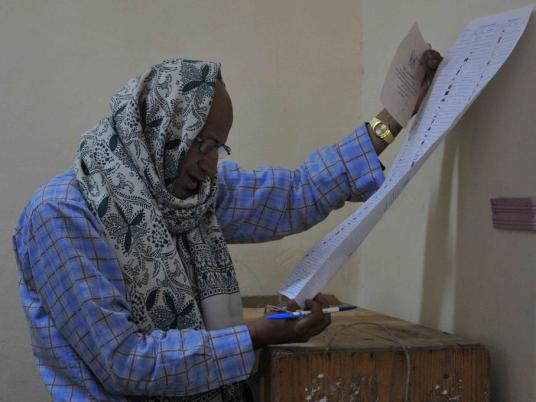 The last phase of Egypt's parliamentary elections, which is slated to start Tuesday, is certain to witness fierce competition between the Muslim Brotherhood's Freedom and Justice Party and the Salafi Nour Party.
The Brotherhood is running for 136 parliamentary seats, of which 100 seats are list-based and 36 are independent candidates, while the Salafis are competing for over 144 seats, of which 96 are list-based and 48 are independents.
The Freedom and Justice Party is running in nine governorates, while the Nour Party is running in eight, excluding South Sinai.
"We shall not repeat the mistakes we made in the first two phases," said Freedom and Justice Party member Ali Khafagy. "And we won't violate the law and campaign at the polling stations."
Nour Party spokesman Mohamed Nour said the party is competing well despite insufficient funds for campaigning. "We expect to win 30 percent of the seats," he said. "This means we would have 100 MPs in parliament."
Assem Abdel Meguid, spokesman for the ultra-conservative Jama'a al-Islamiya, group, said that his party, the Building and Development Party, stands a good chance of winning seats in the final phase of elections.
Translated from Al-Masry Al-Youm