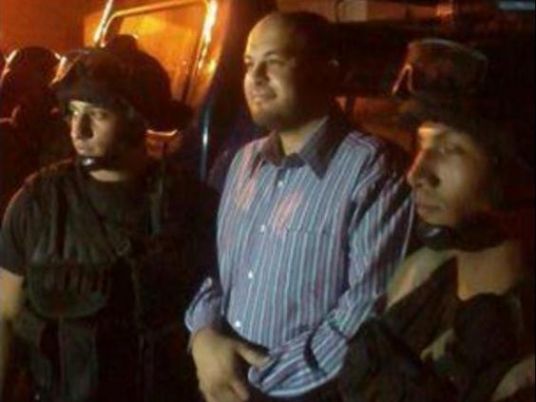 Detained Muslim Brotherhood spokesperson Ahmed Aref directed a message to the youth supporting toppled President Mohamed Morsy Sunday.
"You are the ones ruling Egypt now from all streets and squares," read the message published by the FJP portal.
Aref continued: "You are creating the present and the future through your [quest] for freedom. When did [Defense Minister Abdel Fattah] al-Sissi take you as slaves while you were born freemen?"
"Coup leaders who usurped the offices of the state and its institutions are [following the lead of] your footsteps which paint dignity and pride for Egypt," the statement added.