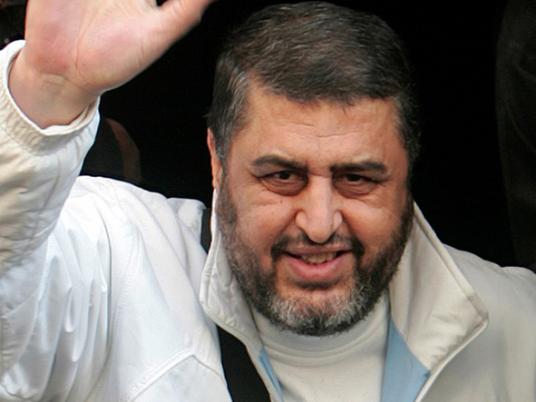 A delegation comprising US Deputy Secretary of State William Burns, European Union Special Representative for the Southern Mediterranean Bernardino Leon, and an official from the African Union visited detained Muslim Brotherhood leader Khairat al-Shater at al-Aqrab prison in the Tora Prisons complex on Sunday, a security source told state-run agency MENA.
The Interior Ministry and the Muslim Brotherhood denied the visit, but the source told MENA that the visitors had obtained permits from the Public Prosecution.
The source added that instructions were given by Interior Minister Mohamed Ibrahim to Mostafa al-Bazz, head of the prisons sector, to allow the visit to take place late on Sunday.
Shater, deputy Supreme Guide of the Brotherhood, was arrested following the overthrow of President Mohamed Morsy from office in early July.
A senior security source told Al-Masry Al-Youm that a number of army officials were present, and that the Brotherhood leader had made it a condition that deposed President Mohamed Morsy be present, being, as he put it, "the legitimate president."
The source added that the group discussed how to end a month-long sit-in held by the Brotherhood and their Islamist allies at Rabaa al-Adaweya in demand of Morsy's reinstatement.
In a statement read out to the protesters in Rabaa on Sunday, Brotherhood spokesperson Ahmed Aref said "Morsy is the legitimate elected president and the only representative of the Egyptian people. Anyone wishing to speak to Egyptians on any matter should meet with him and not anyone else."
The Interior Ministry has urged protesters to end their sit-ins and has vowed not to pursue them in court.
American, European, and African officials have been shuttling back and forth between political players in Egypt to assist in finding a resolution to the political crisis.
Edited translation from MENA.