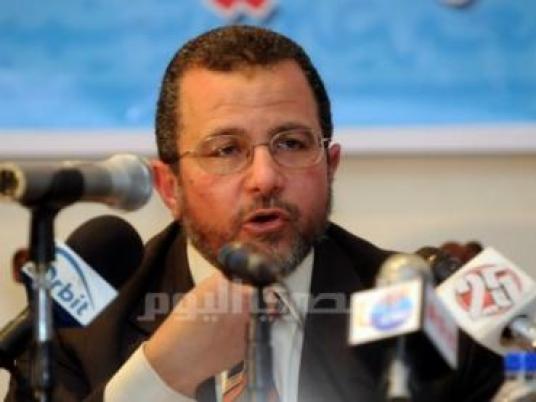 Nominees for all positions in President Mohamed Morsy's Cabinet should be selected by Friday and presented for final approval to the president on Saturday, said Prime Minister Hesham Qandil on Thursday.
Qandil, the former minister of irrigation and water sources, was unexpectedly named prime minister on Tuesday.
Some ministers in the current cabinet will continue in their positions, provided they agree to follow Morsy's program, Qandil said today in a press briefing. He assured that women would be represented in the cabinet.
"The new government is harmonious, and we can work together to achieve the goals of the revolution. Experience is the main criteria for the selection of these positions," the prime minister said.
Qandil acknowledged the considerable length of time it took to negotiate with the candidates for the positions.
"We needed this time to better understand their ideas and confirm their ability to manage the unique problems the country has faced since going through the revolution, as well as their ability to carry out the president's program," he said.
Qandil also took the opportunity to address rumors circulating in the media. He denied reports that he was considering merging the ministries of irrigation and agriculture, and also denied being a member of the Muslim Brotherhood or any other political party.
Since assuming his position on Tuesday, the new prime minister has been tasked with addressing the problems of bread shortages, traffic and garbage collection, as well as security and the Nile water crisis.
Qandil stated that negotiating with the Nile Basin countries regarding the allocation of Nile water will be among his major priorities, due to its importance as a matter of national security.
Edited translation from MENA