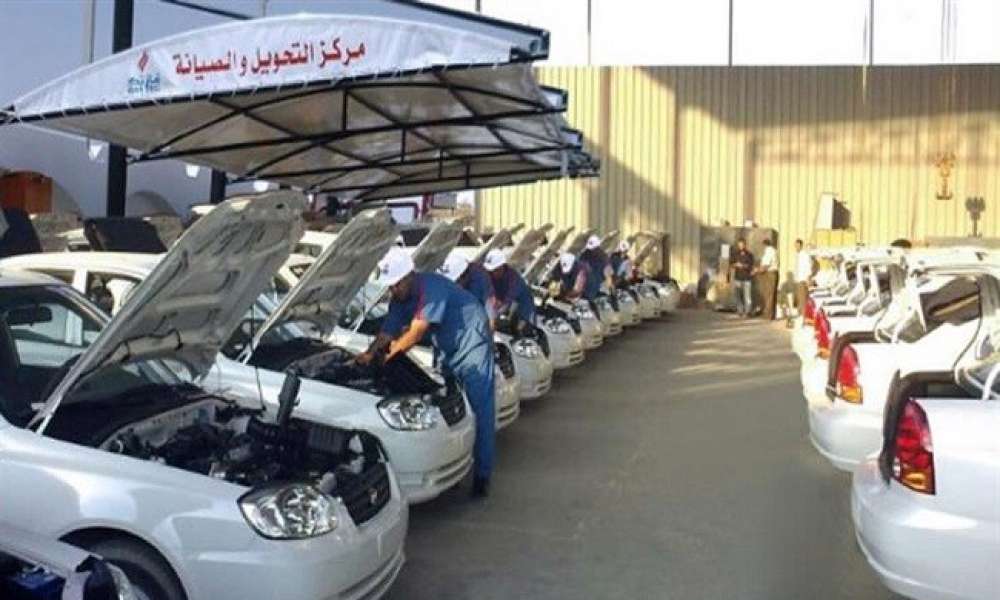 The Cabinet's Media Center on Saturday published a report regarding the government's initiative to convert and replace all vehicles to run on natural gas.
The initiative, launched earlier this year, aims to improve the quality of life for citizens and their means of transportation while enhancing the auto and feeding industry by encouraging the use of natural gas, which saves about 50 percent  of the cost of traditional fuel.
It also provides better income for taxi and microbus drivers, preserves the environment and reduces the cost of importing petroleum products (diesel and gasoline).
According to the report, the initiative enables anyone owning a vehicle over 20 years old to replace them with modern varieties running on dual fuel, and extends to private cars, taxis or micro-buses.
The report showed that thus far 57,000 applicants have registered on the initiatives website's and 22,000 have applied to the initiative, and added that people can contact the hotline 16733 to ask about the initiative.
The initiative is based on two plans, the first is to convert vehicles to run on natural gas and the second is to totally replace older cars running on petroleum.
The report explained that 150,000 vehicles will be converted to run on natural gas within three years at a LE1.2 billion cost, with funding from the Small, Medium and Micro Enterprises Development Authority. It was agreed to transfer between 50,000 to 75,000 cars annually at a cost of LE400 to 600 million, with the report noting that there are currently 330,000 natural gas cars.
The report also outlined that the cost of converting cars ranges from LE8,000 to LE12,000, which depends on the converted vehicle's capacity.
It also added that this initiative has provided 47,000 direct job opportunities.
The total number of cars targeted for replacement during the next three years is 250,000, with replacement operations to start in seven governorates within the first stage.