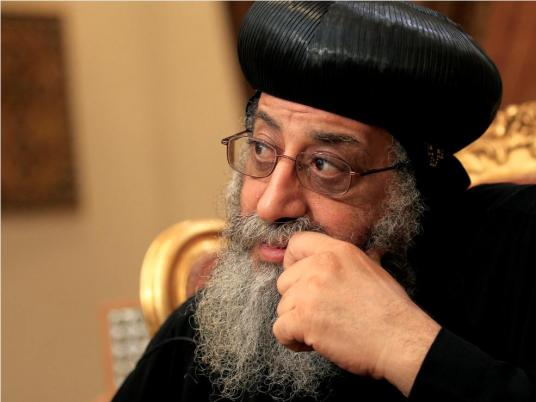 The Standing Committee of the Holy Synod of the Coptic Orthodox Church, headed by Pope Tawadros II, announced Saturday that prayers will remain suspended at all dioceses under the See of St Mark on Sunday and Friday at Cairo and Alexandria up until mid-July.
A Holy Synod statement said that this decision emerged upon following up the spread of the coronavirus and the Prime Minister's recent decisions.
The statement was issued after a committee video conference meeting which discussed the fact that infection and death rates differ from one diocese to another.
With churches at Cairo and Alexandria seeing a rise in infection rates, the committee explained that the best course of action was to postpone the reopening of churches there until mid-July, where the situation will then be reassessed.
An exception has been made for the Mass of Apostles feast, which is to be held with no more than 25 individuals and all precautions in place.
A bishop, alongside the priest congregation at each diocese, will assess the health situation regarding whether or not to suspend masses for two weeks or more or reopen them gradually.
In the event that gradual reopening has been chosen as the path forward within a diocese, the committee said that instructions issued in a special note at a later date should be adhered to.