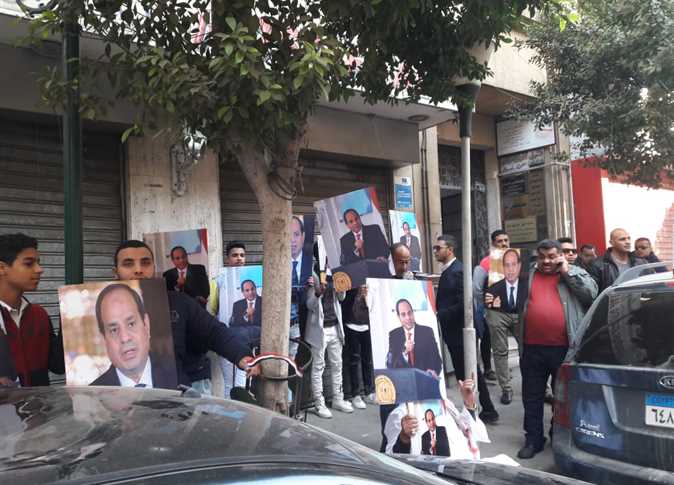 The Cairo Summary Proceedings Court at Abdeen street started hearings on Sunday for a lawsuit demanding that an amendment of the constitution allow President Abdel Fattah al-Sisi to hold his post for terms beyond those stipulated by the constitution.
The lawsuit to amend the constitution was filed by lawyer Ayman Abdel Hakim, who is suing the Speaker of the House of Representatives.
Some lawyers have joined Hakim in the case, and Hakim told the court that 342 citizens attended in solidarity with the case.
Hakim handed the court three memos that included the achievements of President Sisi, demanding that the House of Representatives call for convening to consider amending the Article 140 of the Constitution.
According to the Egyptian constitution in article 140: "The President of the Republic shall be elected for a period of four calendar years, commencing from the day following the termination of the term of his predecessor. The President may only be reelected once."
Hakim demanded to amend the paragraph to allow the re-election of the president for as long as the people wish for it.
A representative of the State Lawsuits Authority demanded the adjournment of the session to study the case, and inquire about it from the administrative authorities. The then court adjourned the case until January 20.
Heavy security was present around the court amid the presence of dozens of people carrying banners and pictures of Sisi while waving the Egyptian flag, showing their support.
The case filed by Hakim listed several of Sisi's achievements such as the New Suez Canal, the National Project for the Development of Sinai, the National Roads Project, the National Project for the Development of the Upper Egypt Governorates, the establishment of a new generation of urban cities and the National Project for Social Housing.
Edited translation from Al-Masry Al-Youm