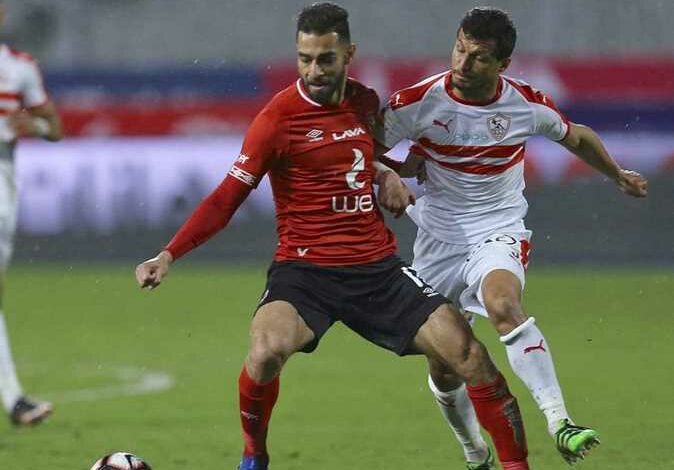 The top match in the Egyptian Premier League starts Sunday at eight pm against the al-Ahly and Zamalek football clubs.
The al-Ahly and al-Salam stadium will host the expected faceoff, which comes within the Egyptian Premier League competition in its second round.
The first-round match between Ahly and Zamalek ended with a big victory for the Reds five to three. Liverpool was led by South African coach Pitso Mosumiani, before he quit the job last week.
Ahly enters tonight's match with 40 points in its pocket, coming in third place in the Egyptian Premier League table.
The team has three postponed matches, having only played 17  so far.
Zamalek team is topping the Egyptian league table with 44 points from 20 played matches.
The match between Ahly and Zamalek comes within the 20th round of the Egyptian Premier League for the current season 2021/2022.
The match will be broadcast on the Egyptian Ontime Sports network, preceded by an analytical studio with a group of young Egyptian football stars.
In tonight's match, Ahly will be led by the team's general coach, Sami Komsan, who was chosen by the board of directors led by Mahmoud al-Khatib to take over the training of Al-Ahly temporarily after the contract was terminated by mutual consent with South African coach Pitso Mosimane.
As for the Zamalek team, it is technically led by the veteran Portuguese coach Jesualdo Ferreira.