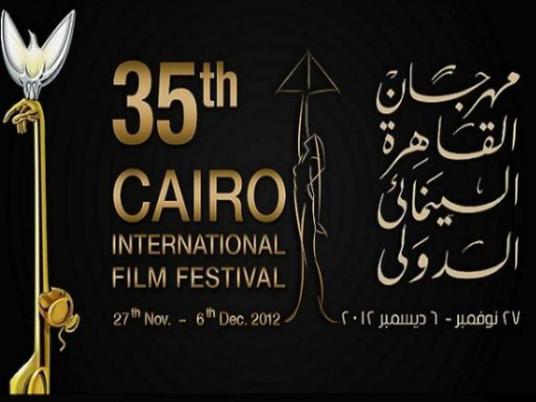 The Culture Ministry announced on Wednesday night it is canceling the closing ceremony of the 35th Cairo International Film Festival previously scheduled for tonight.
A press conference to announce the awards will be held instead at noon at the Cairo Opera House Main Theater. The decision undertaken by the ministry and the festival's management is a response to the escalating protests against President Mohamed Morsy's 22 November constitutional declaration, as well as the draft constitution scheduled for public referendum on 15 December.
In a brief statement, the ministry said on Wednesday that "given the circumstances and events taking place in the country, it was decided to limit the festival's closing to the president and international jury announcing the competition winners."
The festival's 35th edition, which showed 175 films from 64 countries, dedicated its opening ceremony last week to "the martyrs of he 25 January Revolution" who succeeded in ending the rule of former President Hosni Mubarak after 18 days of protests.
The tense political situation has loomed over the festival since the opening night as filmmaker Wael Omar withdrew "In Search of Oil and Sand" from the Arab Film Competition in protest of the violence used against people protesting the 22 November constitutional declaration.
Omar said in a statement last week, "I refuse to participate in a film festival affiliated with the Culture Ministry, while the Egyptian government attacks people on the streets for objecting to a constitutional declaration that gives the Egyptian president absolute powers, unprecedented in any democratic country … [the constitution] brings about dictatorship."
Meanwhile, set designer Ansy Abu Seif announced on Tuesday that he refuses to accept an honorary prize from the festival in protest of the recent constitutional declaration and the controversial draft constitution. The Cinema Professionals Syndicate issued a statement on Wednesday in solidarity with Abu Seif and expressed their rejection of clauses in the draft constitution limiting freedom of expression and creativity.