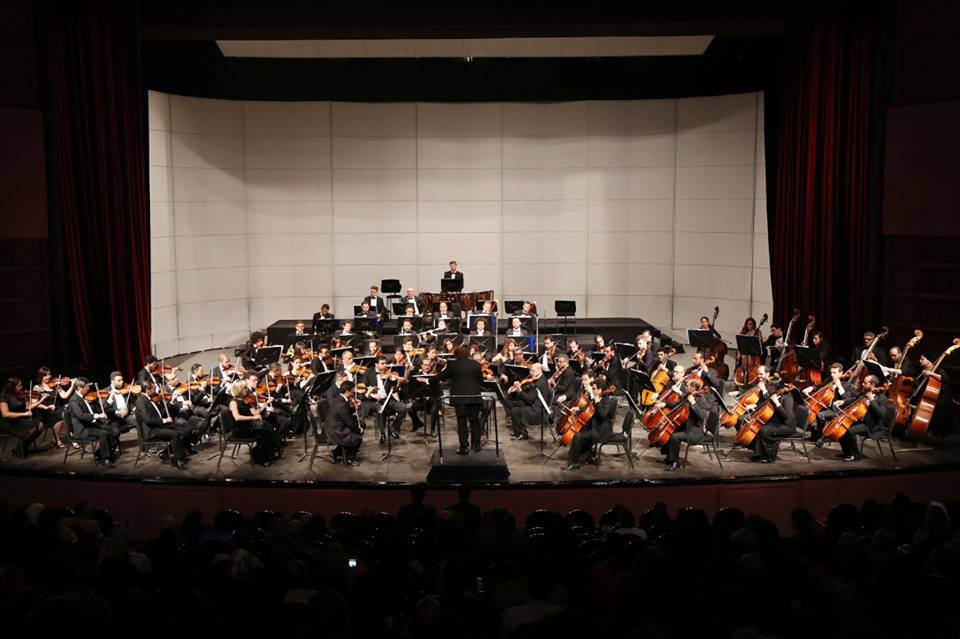 A Cairo Opera House envoy consisting of 45 musicians and singers from the Arab Music Troupe arrived to Riyadh on Monday evening to perform its first ever concert in Saudi Arabia, under the supervision of the Head of the Administration for Central Eastern Music, Gihan Morsy.
The envoy was received by members of the Egyptian embassy in Riyadh as well as the representatives of the Ministry of Culture and Media in Saudi Arabia, and are expected to perform concerts on Wednesday and Thursday in the King Fahd Culture Center. The musicians will be led by conductor Moustafa Helmy.
Fahd Cultural Center announced that huge screens have been installed to facilitate the view for what is expected to be over 4,000 attendees per show.
This is the first time a Cairo Opera House envoy will be performing in Saudi Arabia.
Saudi Arabia has recently sought to implement modernization efforts under crown prince Mohammad Bin Salman, including the establishment of its first ever Opera House as well as witnessing concerts starring stars such as Tamer Hosni. Saudi Arabia also announced the establishment of its first cinema, as well as the creation of 'Masrah Al-Saudia', similar to for 'Masrah Masr'.