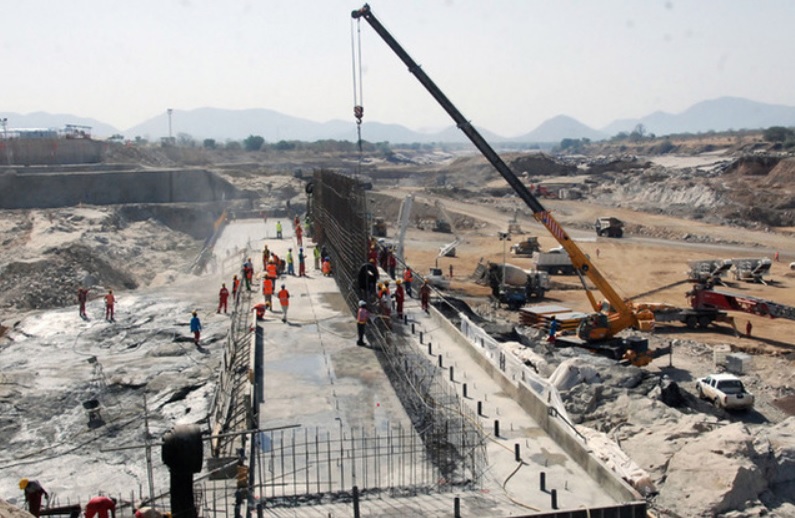 Egypt's Minister of Water Resources and Irrigation Mohammed Abdel Aty announced that the Cairo ministerial meeting on negotiations for the Grand Ethiopian Renaissance Dam (GERD) has been postponed, following the toppling of the Sudanese regime.
Abdel Aty said that the new appointment of the meetings have not been set, confirming that the negotiations of the GERD are still ongoing.
He asserted that Egypt was committed to reaching a fair agreement which would achieve interests of the Nile base countries.
Abdel Aty explained, "We are not against development of the Nile base countries and stress on President Abdel Fattah al-Sisi's repeated speeches that Egypt is a desert country penetrated by the Nile River…. and water is a matter of life to Egypt."
In 2011, Ethiopia started construction on the GERD over the Blue Nile River, one of the major sources of the water that forms the River Nile downstream.
Ethiopians see it as is a great national project and a means of overcoming poverty. Egypt, however, feared the dam will affect its historic Nile water which it has had access to since the historic 1959 agreement with Sudan.
Egypt's share of Nile water sits at 55.5 billion cubic meters, while Sudan's quota is 18.5 billion cubic meters.
This is in accordance with an agreement signed between the two downstream countries in 1959; Ethiopia is not part of this agreement. Ethiopia reassured Cairo that its water share will not be affected.
Edited translation from Al-Masry Al-Youm