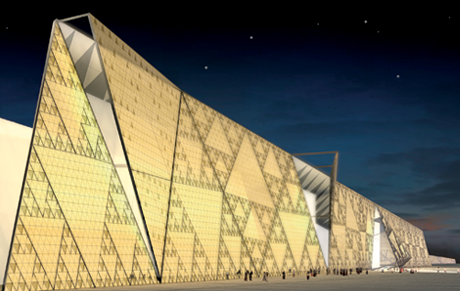 Cairo took third place on Lonely Planet's 2020 Top 10 Cities annual list, featuring it as one of the world's must-see destinations.
For the first time, this year's selection was based on nominations by Lonely Planet staff and editors in addition to hundreds of contributors from across the world, according to CNN.
The shortlisting process was run according to several factors including the richness of distinctive experiences and attractions.
Cairo was ranked third, right after Austria's Salzburg, honored with the first place spot for its 100th famed music festival, and Washington DC in the second spot.
Ireland's Galway, Germany's Bonn, Bolivia's La Paz, India's Kochi, UAE's Dubai, Canada's Vancouver and USA's Denver were also listed among the top 10 cities.
"These are the places to experience in 2020," Tom Hall, Lonely Planet's vice president of experience, said, emphasizing that this year's list-makers hope to ensure that visitors will have a positive impact on the places they are heading to.
Lonely Plant recognized Cairo for the long-awaited inauguration of the Grand Egyptian Museum (GEM), set for 2020. The magazine encouraged readers to head to the city to see the "state-of-the-art museum."
Constructed on approximately 500,000 square meters, the mega museum is located near the Giza Pyramids. The GEM is expected to be one of the largest museums in the entire world presenting a heritage devoted to a single civilization. After several years of monument examinations, restoration projects and transportation initiatives, the GEM is expected to house around 100,000 artifacts from various periods of Egypt's rich, long history.
Groundbreaking in its exhibited artifacts, the museum aims to impress with King Tutankhamun displays that have never been shown before since Tut's tomb's unearthing in 1922.
Lonely Planet further featured some of Egypt's remarkable touristic sites including Red Sea beach spots and Luxor.
"For Red Sea and Luxor holidaymakers, a Pyramids and GEM add-on will also become a doddle with Giza's newly inaugurated Sphinx Airport set to operate domestic flights,"
Launched earlier this year, the Sphinx airport is located on the Cairo-Alexandria desert road near touristic sites such as the Pyramids, the Grand Egyptian Museum and more.
Numerous other towns and cities in Egypt also offer international attractions granted several awards over the past year.
Dahab is among the region's best beaches, according to National Geographic's "Best Beaches in the Middle East" list that was released last June.
National Geographic considered Dahab's coral reefs the healthiest in comparison to other beaches in the Middle East, signifying their resilience to climate change.
The prestigious magazine Travel + Leisure (T+L) listed two of Cairo's hotels, Cairo Marriott Hotel & Omar Khayyam Casino and the Four Seasons Hotel Cairo at Nile Plaza, among the top ten urban hotels in the Middle East, last August.
Besides the "Top 10 Cities" list, LP also released three other lists of places to visit in 2020, including "Top 10 Countries", "Top 10 Regions" and "Top 10 Value."