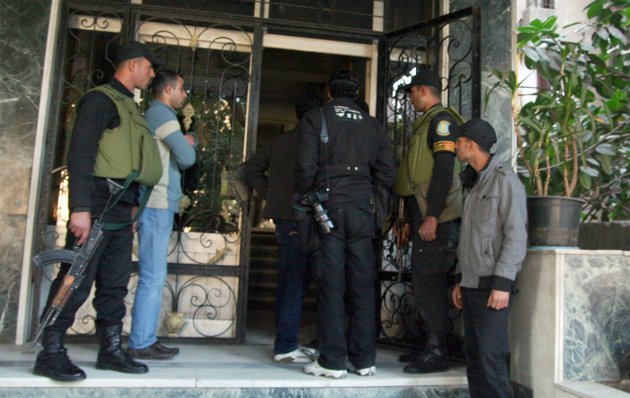 The Insurance and Social Affairs Ministry has refused the requests of 20 NGOs since the 25 January uprising to receive some LE21 million from abroad, the ministry's legal counselor said Friday.
"The ministry refused the requests because they violated the Law 84/2002 [the civil society organizations law]," Mohamed al-Demerdash told Al-Masry Al-Youm, pointing out that most of the money was allocated to activities outside the scope of normal NGO work.
Demerdash added: "The ministry does not exert any pressure on NGOs regarding the transfer of funds, but seeks only that the funds be directed in favor of the community and not be used for any political purposes."
He stressed that the ministry does not allow funds to be transferred to NGOs without their purpose being verified.
Demerdash emphasized that the government is studying amending the new NGO draft law prior to submitting it to the Parliament, so as to include the formation of an independent judicial committee that will decide how to deal with NGOs that violate the provisions of the law. He said if any irregularities are detected that may require the organization's dissolution, the new judicial committee would decide whether it should be dissolved.
Demerdash said the ministry has agreed since the beginning of 2011 to allow the transfer of some LE696 million to 210 NGOs, including around LE596 million in 2011 and LE100 million during the first three months of 2012.
Since the beginning of January 2012, 40 NGOs have legally received funds, Demerdash noted.
According to the legal counselor, around LE28 million has been allocated to building and reconstructing mosques and offices focused on teaching the Quran, and around LE15 million to projects protecting the environment, recycling garbage and developing poor neighborhoods.
Translated from Al-Masry Al-Youm