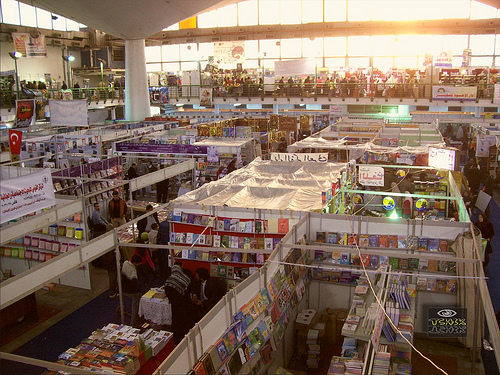 The chairman of the General Egyptian Book Organization (GEBO) Haytham al-Haj Ali said that 3.5 million people visited the 51st edition of Cairo's International Book Fair, held between January 23 and February 4th this year.
He added that Egypt's Ministry of Culture made "huge" efforts to make sure that the 2020 book fair, which was held for the second time in the distant suburb of New Cairo, proved a success.
Haj added that the Book Fair's administration had honored Senegal this year as a "Guest of Honor," and announced that Greece will be the "guest of honor" of the Cairo International Book Fair next year.
The National Center for Translation and the Egyptian Center for Strategic Studies also organized a symposium for the late professor of Hebrew Arts Ibrahim al-Bahrawy and presented the fourth part of the "6th of October Victory in Israeli Documents" at Cairo's book fair on Tuesday. The organizers say the documents, which were declassified, "confirm" Egypt's victory in the 1973 October War.
In 2019, the book fair was moved from the fairgrounds at Nasr City to the distant suburb of New Cairo, with some publishers protesting the move and vendors from popular used-book markets opting to hold their own event.
Entitled "Egypt –Africa, A Culture of Diversity," the 51st edition of the book fair locked down 900 publishing houses, compared to 747 publishers in attendance in 2019, according to President of the Arab Publishers Association Mohammad Rashad.
Vendors from Sour El-Azbakeya, a well-known used book market in the heart of Cairo that did not attend the fair in 2019, were also back this year.
Over 2.5 million people attended last year's fair, according to the Ministry of Culture.
Also on Tuesday, Minister of Culture Enas Abdel Dayem expressed her sadness over the death of legendary Egyptian actress Nadia Lotfy, and attended the memorial ceremony for the death of young writer Mohammed Khalifa, asking that his play, which won the Sharjah Festival for Gulf Theater Prize, be printed.
Edited translation from Al-Masry Al-Youm