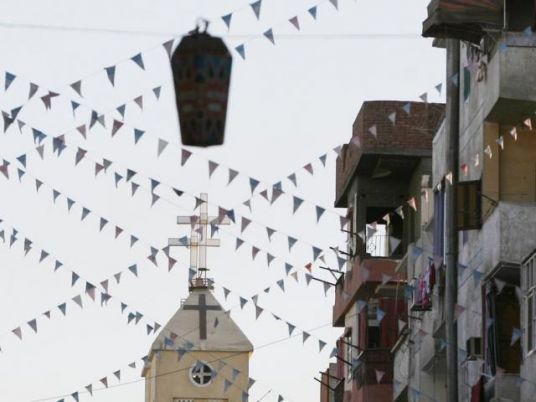 Peace returned to Dimshaw Hashim village in Minya on Friday after eight days of sectarian clashes between Muslims and Coptic Christians.
The conflicts began after a house belonging to a Coptic Christian man was attacked, following his plans to transform the building into a church without a license. Several other houses belonging to Christians were then looted and set on fire.
Security forces intervened and arrested 38 suspects, referred them to the Public Prosecution who ordered they be detained for four days pending investigations.
The Public Prosecution then extended their detention another 15 days and ordered the Criminal Investigations and National Security Agency to investigate the incident, along with asking the municipality to prepare a report on whether there was any building permit for the church.
Zekry Abou-Aziz, a resident of the village, said that people eventually chose a rational solution to end the situation without further clashes, asking the government committee in charge of establishing and restoring churches to consider the legal situation for the building.
Abou-Aziz added that several people from the village agreed to form a committee for community dialouge, with 10 Muslims and Christians coming together to calmly discuss the issue.
Mohamed Essa, the lawyer for the suspects and resident of the village, said the clashes began after several Muslim Brotherhood group members urged citizens to remove the building.
Egypt's parliament passed a church building and renovation law in August 2017 following discussions between Coptic Church leaders and government officials leading to an agreement on the draft law.
The international Human Rights Watch group decried the law as discriminatory against Christians due to the stipulations that maintain "restrictions over the construction and renovation of churches."
Edited translation from Al-Masry Al-Youm