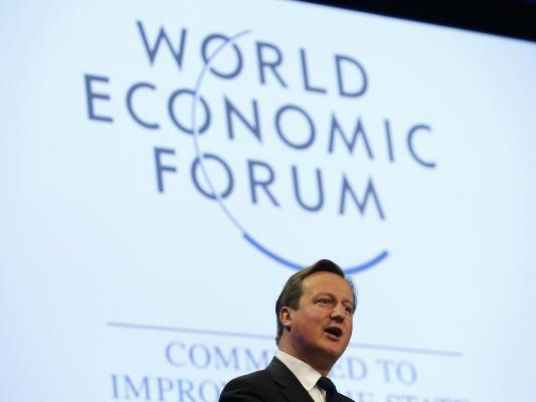 British Prime Minister David Cameron said there was "a right to cause offence about someone's religion" in a free society, drawing a distinction between himself and Pope Francis in their response to the deadly Islamist attacks in Paris.
"I'm a Christian. If someone says something offensive about Jesus, I might find that offensive. But in a free society, I don't have a right to sort of wreak my vengeance on them," Cameron said in an interview with CBS' Face the Nation programme aired on Sunday.
"In a free society, there is a right to cause offence about someone's religion," he said in the interview. It was taped on Friday during a visit by Cameron to Washington for talks with President Barack Obama.
The previous day Pope Francis said it was wrong to provoke others by insulting their religion and that one could "expect" a reaction to such abuse.
"You can't provoke, you can't insult the faith of others, you can't make fun of faith," the Pope said aboard a flight to the Philippines while on his Asian tour.
In Paris this month, 17 people, including journalists and police, were killed in three days of violence that began with a shooting attack on the political weekly Charlie Hebdo, known for its satirical cartoons lampooning Islam and other religions.
The attacks triggered a massive security response in Europe and caused policymakers around the world to reconsider their strategies for combating radical Islamic groups and their approach to possible limits to free speech when it provoked others.
Cameron said the role of politicians should be to uphold laws governing free speech rather to try to influence editorial policies at newspapers.
"We have to accept that newspapers, magazines, can publish things that are offensive to some, as long as it's within the law," he said.
"That's what we should defend. The politicians, my job, is not to tell a newspaper what to publish or what not to publish. My job is to uphold the law that they can publish things that are within the law," he said.