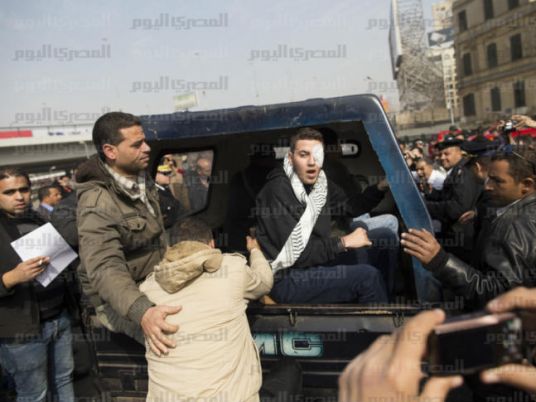 A campaign demanding the release of political prisoners has counted 163 forced disappearances of activists since April, adding to escalating warnings by rights advocacy groups in that respect over the last several weeks.
Freedom to the Brave, a campaign formed in 2014 to press for the release of political activists detained since the ouster of former president Mohamed Morsi in 2013, said in a statement that the period from April 1 to June 7 had resulted in 163 missing activists.
The report comes days before a public disobedience protest called for by the April 6 Youth Movement, one of Egypt's most vocal activist opposition groups over the past few years, occurs.
Out of the number mentioned, 66 cases are still categorized as missing, the campaign says. Only 64 cases have been resolved, while two cases ended up with the missing person found dead, it adds.
Cairo came first on the list with the highest numbers of reported disappearances (60), followed by Kafr al-Sheikh (31).
The campaign had recently published names of several activists who were victims of enforced disappearances by security authorities, and urged citizens to promptly report mysterious arrests to the general prosecution.
The National Council for Human Rights (NCHR) held a session on Sunday to discuss the disappearances, receiving, at the same time, a list of the missing activists.
NCHR member George Isaac told Al-Shorouk newspaper that the council is paying close attention to the issue.
'We are in a respectable country, not a jungle where people go missing to unknown whereabouts," Isaac told the newspaper.