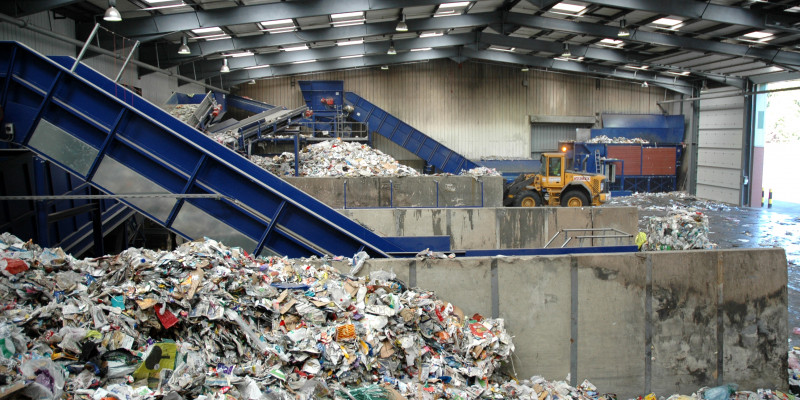 The Central Agency for Public Mobilization and Statistics (CAPMAS) revealed on August 29 figures about waste recycling in Egypt during the year 2017 in a report detailing statistics from the Egyptian governorates with the top five highest recycling rates.
Gharbiya governorate came in first place with 97.9 percent, and Beheira came in second place with 97.5 percent. The three governorates Kafr al-Sheikh (92.3 percent), Qalyubiya (72.3 percent) and Daqahlia (0.5 percent) occupied the following three rankings.
Last May, Egypt's President Abdel Fattah al-Sisi ordered concerned officials to design a new solid waste management system for overpopulated areas, aiming to enhance citizens' lives on various levels, a prior statement by the presidential spokesperson said.
In light of the new project, Sisi called for coordination between diverse ministries to secure the success of the solid waste management system, underscoring the importance of using accurately researched studies as well as prominent foreign expertise while working on it.
Solutions for two major issues faced by Egyptian society, water and air pollution, are included in the new system's strategic plan, according to the same official statement.
A meeting led by Prime Minister Mostafa Madbouly followed up on the plan's implementation. During the meeting, he unveiled its three main programs and vowed that they would be launched as soon as possible.
The first program's main goal is to establish eight trash sorting facilities in five of Egypt's governorates including Cairo, Daqahlia, Sharqiya, Fayoum, and Luxor. Another 15 will also be installed in the seven Egyptian governorates Qalyubiya, Damietta, Cairo, Ismailia, Beheira, Matrouh, and Beni Suef during 2019-2020.
The second program will focus on financially supporting garbage services for waste collection, street cleaning and more.
The third program will launch awareness campaigns across all the governorates and support the recycling sector.