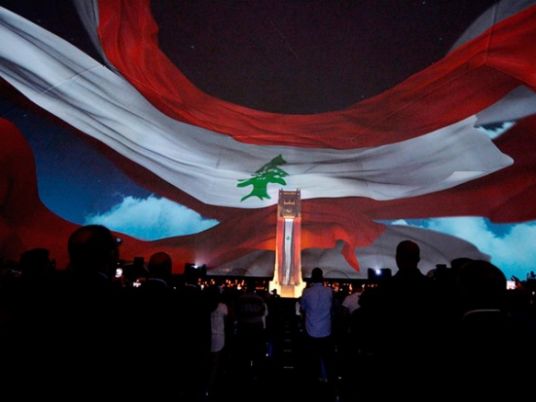 With brilliant sunshine, chic city beaches and a fabulous party scene, cosmopolitan Beirut should be the hottest destination on the Mediterranean, if not the planet.
But troubles at home and warfare in the region have conspired to push many visitors away.
So how to win them back?
The classic Beirut tactic is to throw a party — so that's what the city's done by holding its first ever Cultural Festival.
In a giant inflatable dome.
A not-so-classic tactic is to use that giant inflatable dome (reputedly the largest in the Middle East) to stage a spectacular sound and light show that highlights the city's own violent past.
"Beirut's lived this roller coaster life from the beginning," the show's art director Daniel Georr tells CNN. "We have the parties, then we have the war.
"You have to show the negative as well as the positive — that's what made us who we are."
Georr's show, "The Story of Beirut," uses the dome as a 360-degree canvas to project scenes from 1200 B.C. to the present day, alongside some crazy-cool special effects.
Funky heyday
As a full orchestra and dance troupe does its stuff, the audience sees first Phoenician, then Roman, Ottoman and French invaders and colonists stamp their mark on the city.
Also represented are Lebanon's flag-unfurling 1943 independence and its funky 1960 and '70s heyday as a jet set destination.
Then — with fiery on-stage explosions — comes the devastating 1975-1990 civil war that left most of downtown Beirut in ruins.
Finally, to rousing cheers from the audience, the city rises triumphantly from the rubble.
The show is the centerpiece of the May 17-22 waterfront festival.
Also featured are Arabic pop acts, a street food market, an electronic dance night and the city's first ever Formula 1 event, a nod to an unfulfilled plan to bring an F1 Grand Prix to Beirut in the late 1990s.
The idea, says Lama Salam — wife of Lebanese Prime Minister Tammam Salam and chair of the group behind the event — is to kickstart Beirut's dormant sense of cultural identity.
She sees the initial festival as an event to galvanize year-long cultural activities across the city and also help pull in more international visitors.
"It's important that the heart of Beirut is beating again," she tells CNN. "It beat strongly in the past and we want it to beat strongly again."
Cultural hub
Also important, she says, is to promote the Lebanese capital as a key cultural hub in the Middle East — and as an example of peaceful diversity in a region beset by trouble.
"It's something for everyone. It's not just Arabic music and food, it's a mix-up and that's what people like.
"That's what Lebanon and Beirut is about, a mixture of the Occident and the Orient. And this is a message for all the Arab people to come again to Beirut."
Although international visitor numbers increased slightly between 2013 and 2014 to 1.4 million, they remain far off their 2010 pre-Syrian conflict peak of 2.2 million.
"Because we are in a turbulent area, sometimes there's a need to put Beirut back on the festival map," she adds.
Notably, though, a portion of that turbulence happens within Lebanon's borders — and on the streets of Beirut.
The U.S. State Department currently advises its citizens to stay away following deadly attacks blamed on ISIS and unrest over a garbage dispute that saw Beirut neighborhoods drowning in trash.
Violent protests over the garbage crisis and wider disaffection with Beirut's powerful political class led to the Cultural Festival being postponed from its original late 2015 schedule and moved from its city center venue.
Perfect advertising
For some attending the opening night, it's a situation that adds complexity to the festival's message.
"The show was really well done and brought tears to my eyes," says audience member Wissam Yafawi. "I told my wife we should bring our kids to see it because all they know is the rubbish Beirut."
Others though saw it as a perfect advertisement for the city they love.
"The show was spectacular," says Christine Daher, a Beirut native who was also in the audience for the opening night show. "It's a sad fact that we're not known as a cultural destination.
"The media like to focus on the clubbing and nightlife here, but we do have this amazing culture.
"We also have the weather, the food and the people. Everyone here is super nice."
For artistic director Daniel Georr, the show's message is that Beirut will always overcome its adversities, although it will inevitably face them again.
It's a message that could offer a shred of hope over the border in Syria.
"People here keep on growing, they keep creating. Then it's destroyed, but we start again."
Beirut's festival opening runs until May 22. Further events are planned throughout the year.