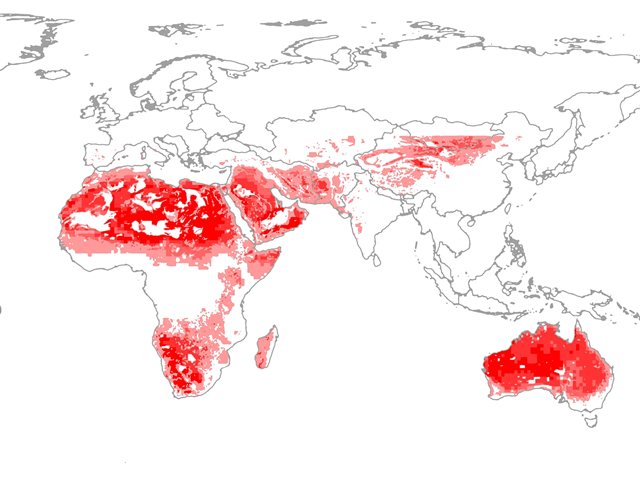 The Middle East and North Africa region would seem to naturally benefit from a large-scale push toward renewable energy infrastructure. Egypt in particular was hit hard by power outages during the past summer, while fuel subsidies eat up large chunks of the budget.
The Desertec Industrial Initiative attempts to develop renewable energy in the region through a far-reaching project to turn local countries into energy exporters.
Yet the project still seems to be trying to find its footing, as major industrial backers recently withdrew their support, and governments remain skittish about spending money to develop solar and wind plants in other countries.
Meanwhile, other renewable energy projects have taken a more piecemeal and grassroots approach to renewable energy development. But this also highlights the lack of action on the part of authorities in the region.
Both approaches, different as they may be, point to a significant question: Is renewable energy development in the region feasible without a long-term vision and significant investment from local governments?
Today North Africa, tomorrow Europe?
Desertec CEO Paul Van Son says the project — initially involving Algeria, Tunisia, Morocco and several European countries — envisions regional countries building wind and solar energy infrastructure to meet their own energy needs, and producing enough to export to Europe as well. Egypt was also slated to have a key role in the project, though thus far its involvement has not extended beyond the planning phase.
But the project appears to be stumbling. The BBC reported on 19 November that two major industrial backers, Siemens and Bosch, were pulling out, and the same report also said the Spanish government had refused to sign an agreement to build solar energy plants in Morocco.
According to Reuters, Bosch said that "economic conditions [do] not allow a continuation of its membership."
Van Son says Siemens' withdrawal is a result of them getting out of the solar energy business altogether, describing the current climate as "very tough." Siemens could not be reached for comment, though a Reuters report confirms that Siemens is indeed exiting the solar industry.
But such obstacles have not stopped the project from at least initially getting off the ground in North Africa, Van Son says.
"Each country is just starting. it's about three years into the project, and we're seeing different implementations in the countries," he says. "Morocco was the first — they're currently building wind and solar plants."
He adds that the project has been "taking off" in Algeria as well, where new facilities are quickly being built.
Van Son also says the project is now more focused on North African countries' domestic energy needs as well. He acknowledges that countries in North Africa would have to make significant investments.
"For Spain, there would be no costs incurred," he says. "For North African governments, it would depend on the types of project they had and their energy needs."
The most important thing for North African governments to do is to build, maintain and operate the systems, Van Son says.
"We also foresee a lot of split-off local industries devoted to maintaining and developing the equipment, and this will require more education and training of labor," he adds.
For Van Son, the payoff from educating and training workers for these new industries outweighs the potentially steep up-front investments.
"We definitely see this as a major source of new employment in the future," he says.
And Van Son is also undeterred either by the pullout of Siemens and Bosch, or the reluctance of European governments to sign on to the project.
"Partners in our initiative come and go. We regret these companies [leaving] us, [but] it has no impact on our work, which is enabling a market for renewable energy from the deserts of MENA," he says.
A 'granulated' approach
Ahmed Zahran, head of the Egypt-based solar energy firm KarmSolar, is wary of the size and scope of Desertec's approach.
"I think it's better to start with small, granulated projects rather than big mega projects," he says.
Zahran also has his own take on industrial backers pulling out of the project.
"I don't know why Siemens pulled out, but it's not insider information. Any company doesn't want to spend a lot of money on something that doesn't bring in any income," he says.
Zahran goes on to cite a rash of shortcomings with the project, but he takes issue with its entire approach in trying to make North African countries energy exporters.
"The kind of project you need has to meet local needs. You can't create a project that only benefits neighboring countries," he says.
Zahran instead advocates a "disconnected development" approach. KarmSolar is developing small-scale solar energy projects off-grid.
"We believe it is this kind of projects that will spur renewable energy development," he explains.
Zahran says that most economic development in Egypt is happening in the tourism and agricultural sectors, and much of this development is also happening off-grid, which itself is dependent on gas and diesel fuel.
KarmSolar's approach is based on the assumption that the Egyptian government does not have the resources or the competence to adequately develop renewable energy infrastructure.
"[The government] never takes serious initiatives in trying to develop renewable energy infrastructures. They only develop a couple of wind farms solely based on grants," he says.
Even developing a wind farm is an exercise in frustration, Zahran says.
"You have to go through the New and Renewable Energy Authority. You can only get premium land through NREA, but right now NREA does not have the legal structure to get land to private investors."
So while KarmSolar approach may seem more focused and in tune with local needs than that of Desertec, it also shows that a successful renewable energy project seems to need to have as little to do with local governments as possible.
"If you are dependent on government processes and structures being resolved, you just have to wait," he says.
Different approaches, same problem
The varied approaches that Desertec and KarmSolar take are an indicator of how much untapped renewable energy potential there is within the region. Local energy needs are acute, and large-scale projects depending on government agreements and major backers seem to be a risky bet.
Yet the more focused approach of KarmSolar also indirectly highlights how local governments have largely abdicated their role in developing solar infrastructure.
Developing renewable energy in the region requires significant investment and a long-term, innovative vision. But with the current political instability and economic clouds over the region, both of these are in short supply.
This piece was originally published in Egypt Independent's weekly print edition.