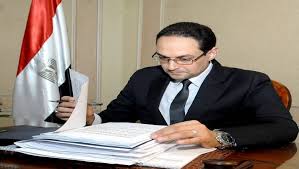 The Central Authority for Organization and Administration (CAOA) is currently preparing a database of employees whose names were placed terrorism lists, based on judicial rulings, in order to dismiss them from governmental posts.
Employees lose their good reputation and resume required for assuming public and parliamentarian posts once the court issues a ruling on their affiliation to terrorist groups, counselor Mohammed Jamil, head of the CAOA, told Al-Masry Al-Youm.
Jamil added that the CAOA will release the database, which contains numerous names of employees, after the end of Eid al-Adha holiday and send it to the governmental bodies and authorities for dismissal decisions, in light of the civil service law.
The dismissal measure will be part of new rules set by the CAOA to control over the job performance within the governmental bodies and authorities, in light of the CAOA's plan of administrative reformation, Jamil explained.
Jamil underlined in a speech released during a workshop on Sunday, that the employees will undergo a medical check-up to prove if they take narcotic substances or not. In the case the check-up result is positive, the human resource department will deliver a warning letter to the employee, who will be later dismissed if he continues to take the drugs.
Edited Translation from Al-Masry Al-Youm