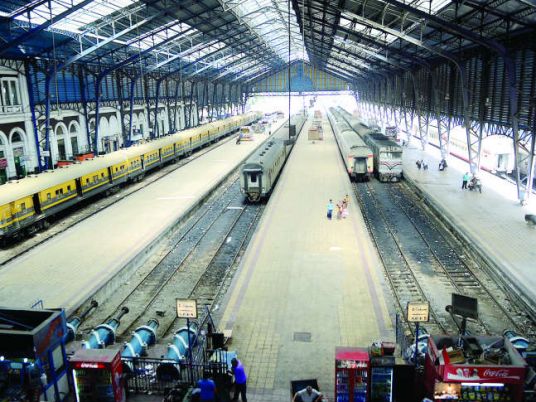 The Central Agency for Public Mobilization and Statistics (CAPMAS) has revealed that revenues from railway passenger transportation have risen to LE121.4 million in July 2015, compared to LE95.5 million in June, an increase of LE22.9 million.
Prime minister Ibrahim Mebleb had previously agreed to the proposed increase in the air-conditioned ticket prices, which range from LE10 to LE20, in order to boost railway sector revenues.
It also showed that the number of passengers travelling by rail decreased to 17 million in July, compared with almost 20 million passengers in June.
The number of passengers increased by 13 million passengers, however, between June/July 2014 and June/July 2015.
Additionally, a strong growth in the tonnage transported has been recorded with 343,100 tons in July, compared to 297.6 tons in June of the current year, with an annual increase estimated at 292,000 tons in comparison with July 2014.
Edited translation from Al-Masry Al-Youm