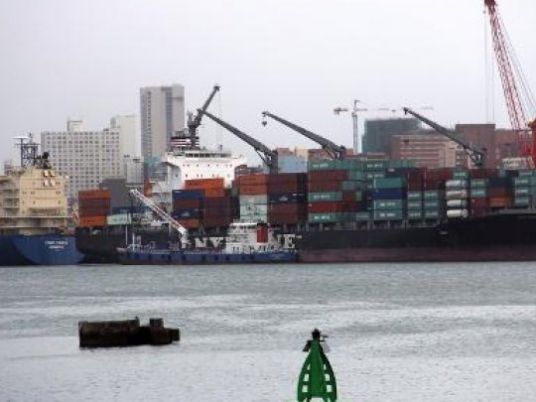 The Central Agency for Public Mobilization and Statistics (CAPMAS) on Sunday reported that Egypt's trade deficit widened to $4.10 billion in July compared with $3.79 billion last year, an increase of 8.4 percent.
The statistics showed that the value of exports increased by 8.9 percent to reach $2.23 billion in July compared to US$2.05 billion last year, according to the monthly bulletin on foreign trade data.
The report attributed the increase in exports to the rise in value of exports of certain commodities, the most important being crude oil (by 15.9 percent), ready to wear clothing (by 12 percent), plastics (by 46.8 percent) and petroleum products (by 58.6 percent).
The value of some exports decreased during the July compared to the corresponding month of last year, the most important fertilizers (by 34.9 percent), pasta and food products (by 0.9 percent), fresh fruit (by 54 percent), and dairy products (by 19 percent).
Imports increased by 8.6 percent to reach $6.33 billion during July, against $5.84 billion last year, due to the rise in value of imports for commodities such as raw materials for iron or steel by (52.2 percent), petroleum products (by 7.5 percent), and cars (by 71.8 percent).
The value of imports of some commodities decreased during the mentioned period, the most important of which were plastics, in primary forms (by 1.3 percent), pharmaceuticals (by 15.8 percent), organic and non-organic chemicals (by 5.6 percent), and corn (by 16.9 percent).
Edited translation from Al-Masry Al-Youm