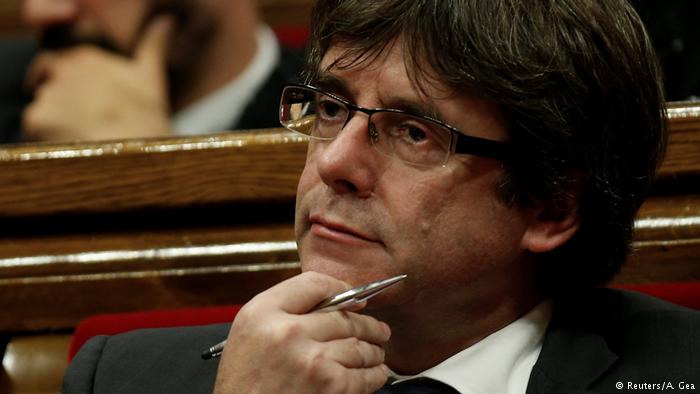 Catalonia's parliamentary speaker, Roger Torrent, postponed Tuesday's vote that would have authorized the region's separatist leader Carles Puigdemont to form a government.
The decision to postpone came after the Spanish Supreme Court in Madrid ruled that fugitive Puigdemont, who faces arrest in Spain, would first have to return from self-imposed exile in Belgium and request a judge's permission to attend the session.
Torrent did not give a new date for the vote, saying only that the session would reconvene as soon as Spanish authorities guarantee they "won't interfere" in Puigdemont's re-election.
Earlier on Tuesday, Spanish Prime Minister Mariano Rajoy urged the Catalan regional parliament to make "the most sensible decision" by halting Puigdemont's re-election.
Spain's Constitutional Court previously ruled that Puigdemont must be physically present to be elected as head of the regional government – a move he and his supporters fear could land him in jail given the standing warrant for his arrest.
Speaking on Spanish National Television, the Spanish prime minister warned Torrent of legal consequences if he elected Puigdemont in abstentia.
Torrent, however, rejected Rajoy's call to propose a "clean candidate"instead, saying Puigdemont had "every right" to rule.
Catalan separatists have defended Puigdemont's democratic mandate to rule after December's snap elections, which were instigated by Madrid, gave the pro-independence parties an absolute majority of 70 seats in the 135-seat parliament.