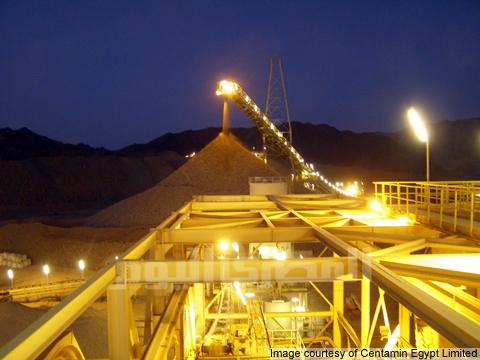 London-listed gold miner Centamin will appeal against an Egyptian court ruling that has declared invalid its rights to operate the Sukari mine, its main asset, a senior executive said on Wednesday.
"Of course we are appealing this ruling," Youssef El-Raghy, general manager of Centamin's Egyptian operations, told the Arabic satellite channel Al-Arabiya.
Centamin said after Tuesday's ruling that operations were continuing at Sukari, its only production asset, and the administrative court which issued the decision did not have jurisdiction over its mining rights. But shares in the firm fell 35 percent to 64 pence (about LE6.3) before trading was suspended.
In a brief statement on Tuesday, Centamin said that to date the administrative court had only made "comments" and had said there was no final decision or written judgment available.
Courts in Egypt have challenged a number of commercial deals reached during the rule of President Hosni Mubarak, who was ousted last year, adding to investor worries at a time when the government is trying to revive confidence in the economy.
The lawyer who challenged Centamin's mining deal in the administrative court, Hamdy Fakharany, had told Reuters the government should now order mining at Sukari to be stopped.
Commenting on the ruling, presidential spokesperson Yasser Ali said on Wednesday that the presidency "respected" judicial rulings but did not indicate what specific action the government would take.
"The government will deal with this issue according to the public interest," he said in a statement published by a website run by the Muslim Brotherhood, the group that propelled President Mohamed Morsy to power.
Morsy resigned from the group on taking office, saying he would represent all Egyptians, but remains a member of the Brotherhood's political party.