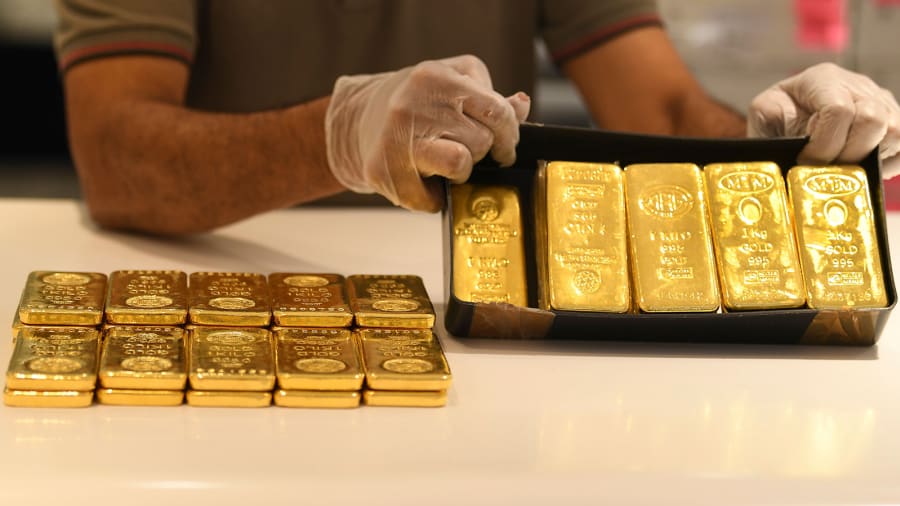 Central banks around the world continue to add gold to their reserves, with 270 tons of gold added since the beginning of the year to June.

Governor of the Polish National Bank, Adam Glapiński, summed up why central banks hold gold: "Gold is the safest reserve asset: it diversifies geopolitical risks and is an anchor of confidence, especially in times of stress and crisis."
A spokesperson for the Hungarian Central Bank said that gold increases financial stability and enhances market confidence.
In line with the historical value of gold, it remains one of the safest instruments in the world, which, even under normal market conditions, is known for its stability and reliability, he added.
Poland's central bank has been one of the biggest buyers in recent years, along with Hungary, Kazakhstan, Uzbekistan, Turkey and India, according to SchiffGold and Al Arabiya.net.
Below are the 20 largest gold hoarders in the world based on the latest data from the World Gold Council:
US – 8,133.5 tons

Germany – 3,355.1 tons

Italy – 2,451.8 tons

France – 2436.6 tons

Russia – 2298.5 tons

China – 1948.3 tons

Switzerland – 1040.0 tons

Japan – 846.0 tons

India – 768.8 tons

Netherlands – 612.5 tons

Turkey – 457.7 tons

Taiwan – 423.6 tons

Kazakhstan – 383.9 tons

Portugal – 382.6 tons

Uzbekistan – 363.9 tons

Saudi Arabia – 323.1 tons

UK – 310.3 tons

Lebanon – 286.8 tons

Spain – 281.6 tons

Austria – 280.0 tons
The International Monetary Fund (IMF) also owns 2,814.0 tons of gold, which would have ranked it third in the world if it were considered a country. The European Central Bank owns 504.8 tons of gold, ranking 12th.