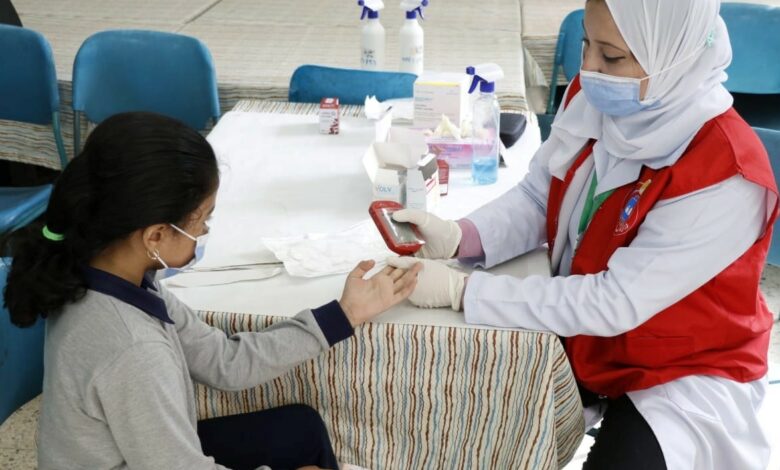 The spokesperson for the Egyptian Ministry of Health Hossam Abdel-Ghaffar denied claims that children are more susceptible to the Omicron coronavirus strain.
"It is not true that children will be infected with the new mutation more than others," Abdel-Ghaffar said on Sunday.
Abdel-Ghaffar stressed that vaccinations remain a safe and healthy method against Omicron, which he noted has begun to spread majorly across the globe.
He added that the Ministry of Health sends messages to citizens who received two doses to get a third booster dose.
Egypt reported on Saturday the first three positive cases of Omicron variant of coronavirus for passengers arriving at Cairo International Airport.
The statement said that two of the three Omicron cases do not suffer from any symptoms, and the third case suffers from symptoms of mild infection, and the three cases are subject to isolation and follow-up by the medical team.
Egypt has thus far succeeded in providing all types of vaccines against the coronavirus, according to Government reports.
Egypt's vaccination campaign began in January with priority groups and later expanded to university students.