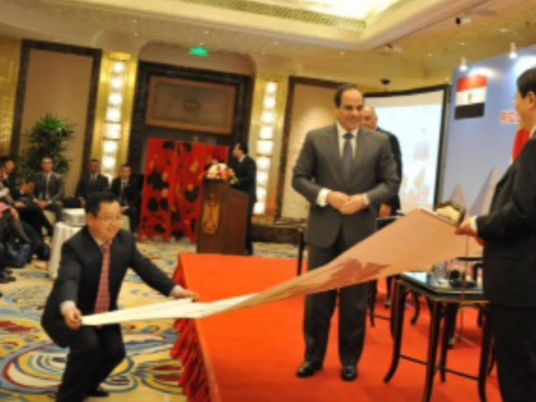 Egypt and China signed on Monday letters of cooperation on Egypt's satellite project "Egypt Sat 2" which the Chinese government is contributing toward with US$64 million.
Egypt and China are yet to conduct feasibility studies on the project, and planning to establish a vocational training center in the Suez Cana economic zone through a Chinese grant equivalent to US$7 billion, Minister of International Cooperation Sahar Nasr said .
The letters of cooperation came in accordance with agreements during the latest visit of the Chinese president to Egypt. China will contribute to developing the skills of Egyptians, especially in the field of scientific research and remote sensing, as China is considered a leading country in these fields. Beside "Egypt Sat 2", China will contribute to development projects in the Suez Canal axis, Nasr pointed out.
The two sides signed letters for a project to establish and equip a center for testing, integration and the assembly of satellites with a Chinese grant of US$23 million. The Chinese side is still studying the planned construction for the project site, which were prepared by Egypt's National Authority For Remote Sensing and Space Sciences, according to Nasr.