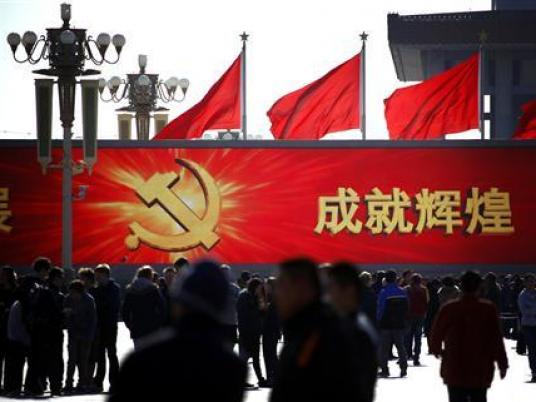 China appears poised to scrap the limit on the number of children couples can have, with a state-run newspaper Monday citing a draft civil code that would end decades of controversial family planning policies.
The wide-ranging code would get rid of a policy that has been enforced through fines but was also notorious for cases of forced abortions and sterilization in the world's most populous country.
The Procuratorate Daily said the code omits any reference to "family planning" — the current policy which limits couples to having no more than two children.
The draft code would go to a vote at the rubber-stamp legislature, the National People's Congress, in 2020.
The Communist Party began enforcing a one-child policy in 1979 to slow population growth. The limit was raised to two children in 2016 as the nation scrambled to rejuvenate its greying population of some 1.4 billion.
Concerns are mounting that an ageing and shrinking workforce could slow down its economy, while gender imbalances could lead to social problems.
Childbirths have not increased as much as forecast since the two-child policy came into force, and there has been rising speculation the government will further ease restrictions.
The draft code was discussed at a meeting of the Standing Committee of the National People's Congress, a powerful body of lawmakers headed by President Xi Jinping, that will run till Friday.
Other proposed changes include a one-month cooling off period before a divorce, during which either party can withdraw their application.
News of the proposed changes lit up social media.
"So they want us to have more babies and less divorces?" wrote one user on the Twitter-like Weibo platform.
Speculation about a change grew this month after a government-issued postage stamp for the Year of the Pig in 2019 showed a porcine family complete with three piglets.
Under the one-child restrictions those with multiple children were heavily fined. Some women were forced to undergo abortions while others were subjected to forced sterilizations.
Exemptions were given to ethnic minorities like Uighurs and Tibetans and those living in rural areas if their first child was a girl. Couples who themselves were only children could apply to have additional children.
But couples have been in no rush to start larger families since the policy was loosened, with 17.9 million babies born in 2016, just 1.3 million more than in the previous year and half of what was expected, according to the National Bureau of Statistics.
Births in 2017 even slipped to 17.23 million, well below the official forecast of over 20 million.
Two Chinese academics caused a social media storm earlier this month when they proposed that couples with one or no children should pay into a tax-like "maternity fund".