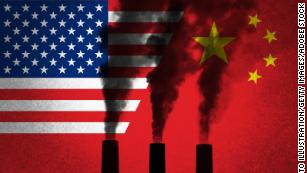 Hong Kong (CNN)For weeks now, a power crunch caused by a record heat wave and accompanying drought has wreaked havoc across Sichuan, a province home to 80 million people in southwestern China.
It's dimmed skyscrapers, shut 
factories
, 
darkened
 subways, and plunged homes and offices into rolling blackouts, forcing air conditioning to be unplugged — and killed thousands of 
poultry and fish 
at farms hit by electricity cuts.
The impact has been felt far and wide, from the neighboring mega city of Chongqing and the eastern provinces along the Yangtze River to the financial hub of Shanghai — where the iconic skyline went dark this week to save energy.
In a country that prides itself on economic growth and stability, the acute power shortage has come as a shock to residents who in recent decades have grown used to improved living conditions and infrastructure.
To many, extended power cuts revive memories of the distant past — a bygone era before China's economic rise ushered in its glitzy metropolises and lifted millions out of poverty.
And now, climate change is threatening to disrupt that sense of security and economic growth.
The ongoing heat wave is the worst China has seen since records began more than 60 years ago. It has stretched over 70 days, sweeping through large swathes of the country and smashing temperature records at hundreds of weather stations.
The sheer size of China's economy and population means any major disruption to its power supply can cause massive loss and suffering.
"These so-called extreme weather events will have more impact on our lives and electricity supply," said Li Shuo, climate adviser with Greenpeace in Beijing. "And perhaps we all need to reconsider whether these extreme events will become the new normal."
Experts say the Sichuan power crunch is an example that China's energy system is far less robust than it needs to be to face the growing challenges from climate change.
Some believe the industry is heading in the right direction toward reform, while others worry it will turn to building more coal-fired power plants to secure energy supply — and risk undermining China's pledges to reach peak carbon by 2030 and carbon neutrality by 2060.
How did the power crunch happen?
Located along the upper reaches of the Yangtze, China's longest and largest river, Sichuan is famous for its rich water resources and relies mostly on hydropower.
Amid scorching temperatures and a prolonged drought, reservoirs across Sichuan are drying up — crippling the hydropower stations that account for nearly 80% of the province's power generation capacity.