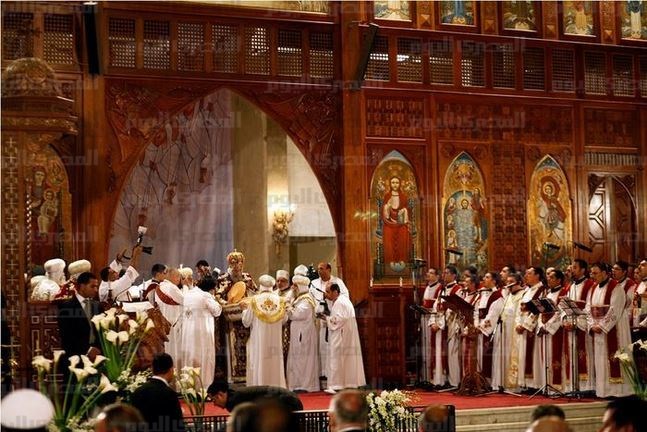 The Coptic Orthodox Church will organize an internal debate in November on a highly-divisive law that regulates rules for divorce and second marriages for Egypt's Coptic Christians, a church source told Al-Masry Al-Youm.
Coptic Pope Tawadros II is flying to the United States this month and is expected to return home in early November to discuss amendments to the draft of the "personal status law" with the church's Holy Synod, according to the source.
Demands by several members of the Coptic community on the adoption of civilian marriage and the right to divorce have been highly contentious for years.
Late Pope Shenouda III had disposed of a 1938 by-law which set several conditions allowing Copts to request a church-sanctioned divorce, replacing it with another that limits the reasons for divorce to adultery or faith conversion by either spouse.
Egyptian churches have yet to approve the draft proposed by the government in late 2014, which unifies personal affairs regulations for non-Muslims. Civilian marriage advocates' hopes are pinned on the document for resolving their clash with the churches.
Edited translation from Al-Masry Al-Youm