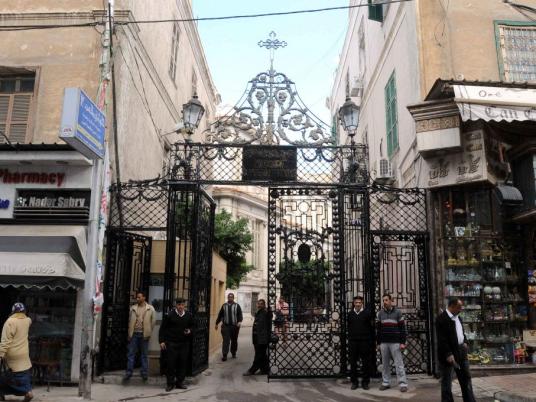 Egypt's governorates are witnessing tightened security measure to secure churches ahead of Christmas and New Year's Eve celebrations, in the wake of a terrorist attack that targeted a Cairo church, killing 27 Coptic Christians.
In North Sinai governorate, police and army forces have combed areas surrounding churches and intensified security presence at all churches.
Security sources for the governorates said that North Sinai Security Directorate has formed several task forces composed from criminal investigations, public security, central security forces and armed forces charged with inspecting the properties surrounding the residences of priests.
Churches have been cordoned off, with motor bikes and cars banned from parking in the surrounding areas.
In Minya, the head of the Security Directorate Major General Faisal Dewidar put the forces on high alert, with an emergency plan in place in case of any threat to the public security.
In Qena, the head of the Security Directorate Major General Salah Hassan said his forces are tightly securing over 60 churches and from archbishoprics during Christmas and New Year's eve, with the deployment of a bomb squad at every church.
Hassan added that the authority has devised security plans in coordination with the churches, to fill any potential security gaps that some may exploit, noting that forces will deal with all its strength and decisiveness with any attempts to break the law or disturb the celebrations.
In Damietta, the head of the Security Directorate Major General Nader Geneidi said that the police is in a permanent state of alert; and that security plans are constantly being updated to deal with any potential violations or breaches of security and stability in the country. He stressed that there are comprehensive securing measures for churches to address all kinds of lawlessness.
He pointed out that there is a comprehensive plan to secure the celebrations with the participation of teams from criminal investigations departments, civil protection, bomb squads and police dogs.