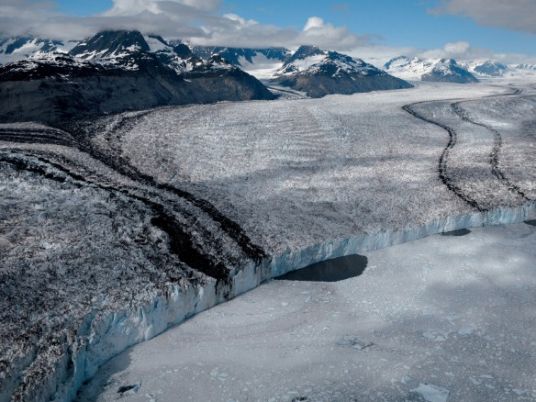 Inspired by signs of spring — longer days, warmer temperatures, waterfowl migrating north — the great road trip to Alaska is a rite of passage for many travelers.
One of our favorite nature photographers, Ben Adkison, recently hit the road, leaving the country's fourth largest state (his home in Montana) bound for its biggest. Montana and Alaska are separated by vast and sparsely populated swaths of Canada, making the drive a true wilderness epic, one that he documented with his camera.

Adkison says he and his travel companion timed their trip just before summer sets in to avoid the rush of tourists. Starting in Missoula, Montana, they followed Highway 93 to the Icefields Parkway in Alberta.
Then the pair headed west to the Stewart-Cassiar Highway through British Columbia, and onto the Alaska Highway through the Yukon Territory into Alaska. Ten days and 2,000 miles after leaving home, they wrapped up in Anchorage, Alaska's largest city.
The photos below document Adkison's journey and some of its most memorable stops. These include a spontaneous campsite with an incredible view of the Canadian Rockies' highest mountain, ghostly mining towns left over from 19th-century gold rush days and what Adkison calls the best beer in the sprawling region.
Born and raised in Montana, Adkison is a freelance photographer and mountain guide. His photos from remote corners of the world can be found on his Facebook, Instagram and website.
Denali rises 3,000 feet above Mount Foraker, the second tallest mountain in the Alaska Range, and nearly 10,000 feet above many of the other surrounding peaks. Climbers can look down on much of the climbing route as if they're in an airplane flying over the mountains.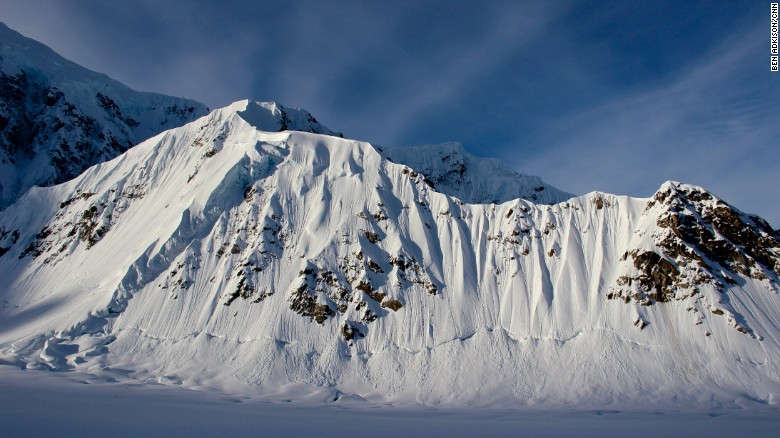 The longest section of the West Buttress route on Denali follows the Kahiltna Glacier and winds through ridges of rock and ice and crevasse fields as it gains elevation.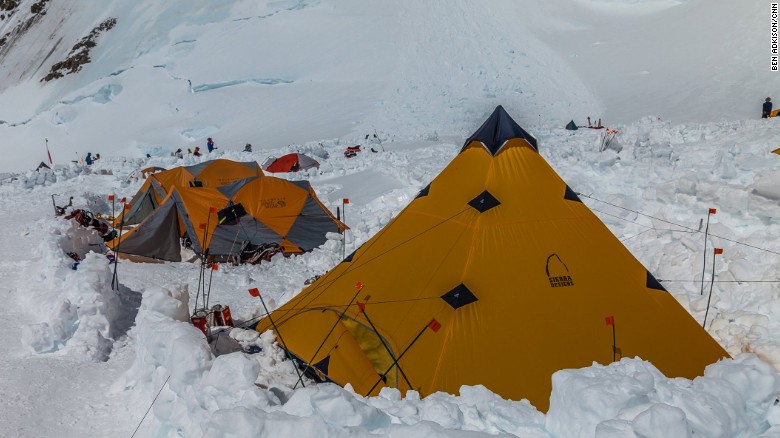 While only halfway up to the peak, from base camp, the established camp at 14,200 feet is thought of as the advanced base camp and launching point for high camp and the summit. Elaborate camps are set up with snow walls and kitchen tents dug into the snow.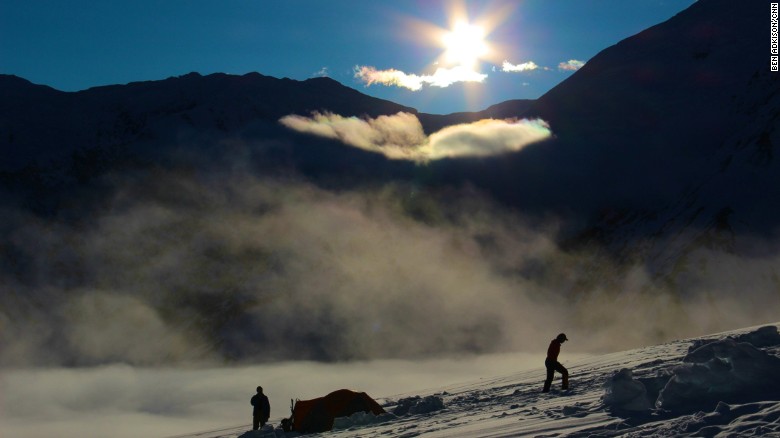 After a 45-minute flight on a small ski plane, climbers land at Kahiltna Base Camp, sometimes called Kahiltna 20,237 feet's the highest peak in North America.