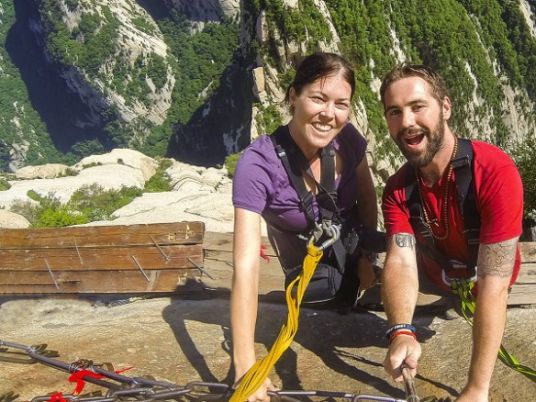 If the spectacular Instagram photos are anything to go by, couples who earn money by blogging about their travels have perfect lives.
But behind the stunning sunsets, according to one Australian pair, is an uncharted world of misery that threatened to tear them apart.
For several years Jarryd Salem and fiancee Alesha Bradford have been documenting their overland trip across Asia on the Nomadasaurus website.
Photos of dramatic landscapes and smile-filled selfies helped give the impression they were having the time of their lives.
Then came the bombshell — a post titled: "Behind the scenes — it's time to fix ourselves."
In it, Salem reveals that he and Bradford were taking time out from their adventures to mend rifts in a relationship strained by life and work on the road.
'Vicious cycle'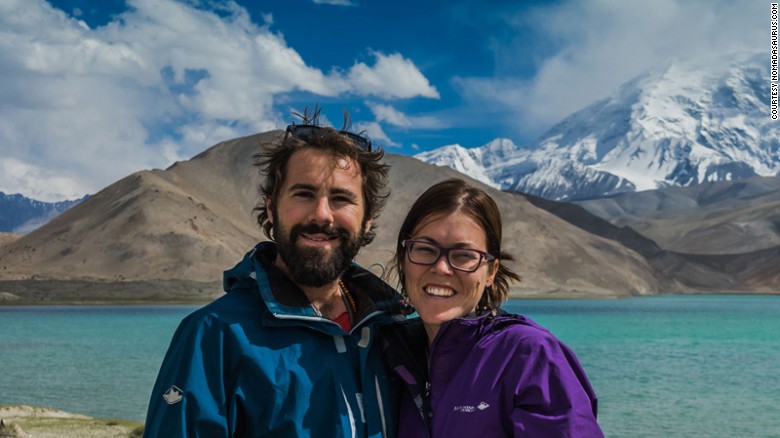 Jarryd Salem and fiancee Alesha Bradford, pictured here in China's Xinjiang province, say their relationship is strong but they're spending time apart to help heal it.
He also spoke of an unhealthy lifestyle that saw them both gain weight and struggle to cope without day-to-day contact with close friends and family.
"Alesha started to resent travel, and I started to become numb to it," he writes. "Very few things excited us anymore. We kept saying it was simply one of our 'curses of long-term travel', but in all honesty there was more to it. Worst of all, we neglected our relationship."
Salem said that, after spending seven years side-by-side, the two were giving each other some space.
Bradford flew home to Australia while Salem remained in Europe, awaiting her return later in January.
According to Salem, problems came to a head when the difficulties they faced in China began to wear them down.
"We would snap at each other over small things, and these minor arguments would turn into all-day affairs," he writes. "Alesha would get angry at me over trivial matters, and I would retaliate.
"In the end I stopped being the caring partner that I should be. I neglected Alesha's feelings and she would attack me for neglecting her.
"I continued to neglect her because I couldn't stand being attacked. It was a vicious cycle."
'Overwhelming support'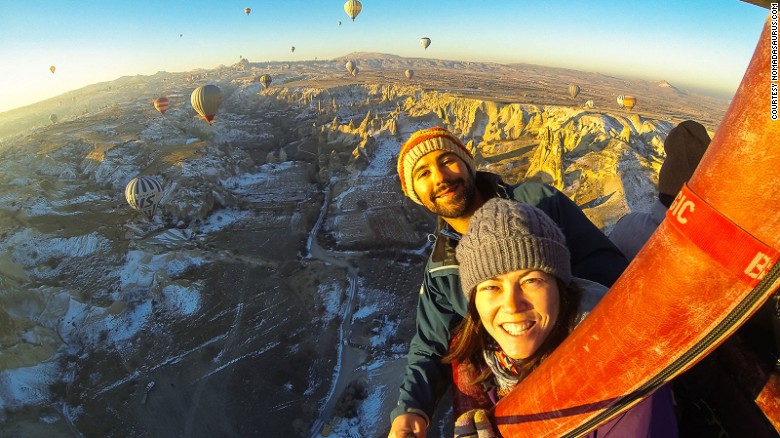 Travel isn't all smiles and sunsets says Salem.
Salem says initially the pair put on a brave face, continuing to post positive blogs of their travels through Mongolia and Central Asia.
Then, seeking a way out of their despair, they decided to come clean.
"For the last year we didn't want to be negative, through the blog and through our social media accounts and say we're having problems, because we thought no one really cared," Salem tells CNN.
"But it got to the point where we realized that perhaps other people have experienced this even if they're looking up to these Instagram couples and thinking life looks great and it's wonderful.
"So we thought by being honest saying we're having problems like most people do it would help connect with people."
The couple's admission echoes a similar recent move by Australian teen Instagram star Essena O'Neil who threatened to quit social media after declaring it an "illusion."
Salem says his blog post was met with "overwhelming support" from loyal readers, but since going viral it's also attracted critics who accuse them of whinging.
That's not the case, he insists.
'Shocking scenes'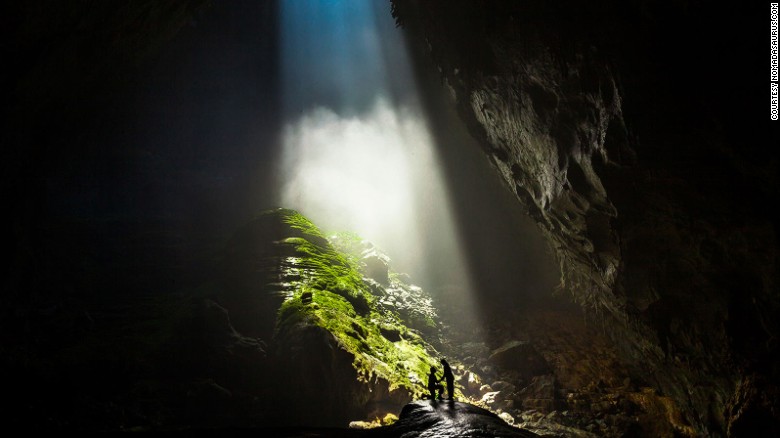 The couple, who have been on the road for seven years, got engaged in a cave in Vietman during their epic trek.
"In no way are we complaining about our nomadic lifestyle," he says. "While we do work extremely hard to be able to stay on the road, we know just how lucky we are to be in a position to travel endlessly, and that many people would love to do the same thing themselves.
"We just wanted to show the world that long term travel isn't one big holiday. There's a lot more to our lives than just sunsets and pretty landscapes, which doesn't get shown on social media.
"Our goal with this piece was to dispel any myths that we are 'living the dream,' rather than just 'living.'"
Salem also sought to clarify his comments on China, insisting that though their experience in the country heightened their troubles, it wasn't solely at fault.
"Even though we've traveled extensively throughout Asia and Latin America, the extreme culture shock we experienced in China was hard to accept," he says.
"But rather than simply moving on to a new place and saving ourselves the unnecessary stress, we kept exploring deeper, hoping things would improve for us.
Change of style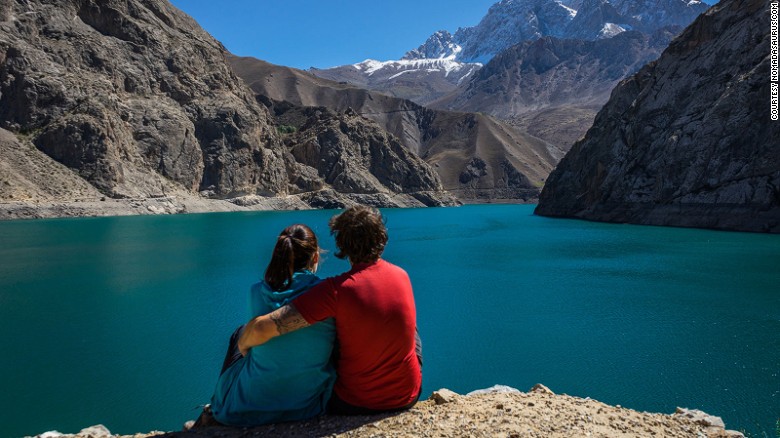 Still in love: Salem and Bradford will meet up again in a few weeks.
"Unfortunately they never did, and we started taking the pressure out on each other. We don't blame a nation as a whole for our problems. It was our choice to stay there.
"But while we were struggling with our own battles, the shocking scenes we encountered day in and day out in China became the straw that broke the camel's back."
Despite their issues, Salem insists he and his fiancee will soon be back on the road, fulfilling their goal of traveling overland to South Africa — but writing about it more truthfully.
"Alesha and I love each other and are looking forward to meeting up again in Turkey on January 20," he adds.
"We'll continue to travel while running our blog and social media channels, and keep working for our clients and expanding our business.
"However we're going to change our traveling style to make it more sustainable and healthy for our relationship."