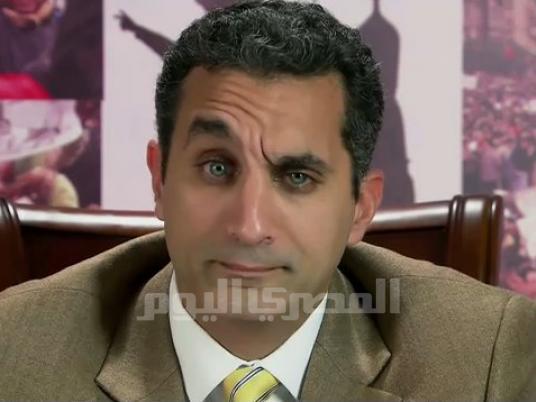 Egypt's Prosecutor General Talaat Abdallah has referred comedy show presenter Bassem Youssef for investigations after a complaint accused him of insulting President Mohamed Morsy.
State-run news agency MENA said the petition had been filed by lawyer Ramadan Abdel Hamid al-Oksory.
In his petition, Oksory accused Youssef of mocking state figures, including President Morsy, in a manner that humiliates them in front of other states.
The decision to open the investigation does not necessarily mean that prosecution will result. Egyptian laws do not place restrictions on petitioners filing complaints with the prosecution, which has made complaints against public figures common.
However, several other complaints had been filed against media figures critical of the ruling Islamist regime, which has raised concerns among the media concerning the future of freedom of expression under Morsy's rule.
Oksory has been active in filing complaints recently. In November, he filed a complaint demanding that Coptic business tycoon Nagib Sawiris be stripped of his Egyptian citizenship