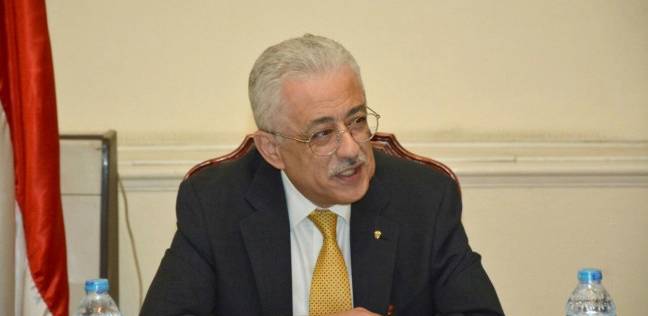 Egypt's Education Minister Tarek Shawki said on Monday that the new education system will be applied to kindergartens and first grade classes in September and will include new curricula, assessment methods and exams, and that the rest of the existing grades will be developed in parallel.
"We have a 60-day implementation plan from April 20 to implement the new educational system, as the ministry is racing to complete the enforcement of the new education strategy," Shawki said during a press conference on Monday.
Shawki explained that the World Bank-funded Egyptian Education Development Plan aims to replace the existing system with a new one with new outputs that fit the labor market.
He pointed out that the World Bank has unanimously approved a loan of US$500 million for five years to finance the Egyptian education development plan, and that the loan agreement will be signed on Friday.
The World Bank will participate in financing part of the cost of the development plan, which is over half a billion dollars, he said, adding that the government aims to increase the number of students enrolled in schools, provide quality education and improve the output of secondary education.
The minister pointed out that the exams of high school — Thanaweya Amma — will be electronic and without interference from teachers, where the student will be separated from the teacher to eliminate private lessons.
The exams will be held at the school level and not through a unified nation-wide exam.
The results will be answered, checked and would be announced electronically. High school students will take 12 exams over three years and the highest score will be calculated, giving students more than one chance to answer.
Shawki said that the first component of the project is to build a new early childhood education system with real balanced life skills, the second component is to improve the conditions of teachers, the third component is to improve the assessment systems to measure the real skills of the secondary school students, and the plan includes the launch of electronic learning platforms.
Edited translation from Al-Masry Al-Youm