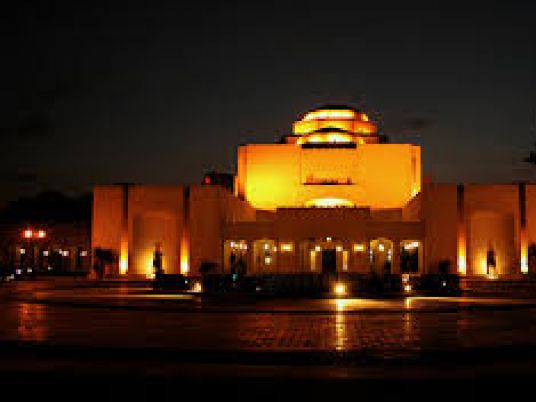 The 21st Conference of Arab Culture Ministers will kick off in Cairo on Sunday , after 27 years of absence from Egypt.
The 21st session will begin on Sunday evening at the Cairo Opera House. The official sessions will be held the following day at a Cairo hotel headed by Egyptian Culture Minister Enas Abdel-Dayem.
The conference is titled "Jerusalem is Palestinian", and will be held under the patronage of President Abdel Fattah al-Sisi in cooperation with the Arab League Educational, Cultural and Scientific Organization (ALECSO).
The "Arab Cultural Project in the Face of Current Challenges" was chosen as the main theme of the conference
The Arab cultural ministers will discuss the cultural situation in the Arab world, preparation for the Arab Cultural Summit, the cultural heritage in the Arab countries under the current circumstances, the latest developments in Palestine and al-Quds al-Sharif, and strategies for promoting the Arabic language and empowering it.
The conference coincides with the celebration of the 60th anniversary of the establishment of the Egyptian Culture Ministry, and also coincides with the 30th anniversary of the establishment of the Cairo Opera House, the first in the Arab world and Africa.
Abdel-Dayem said that the participation of Arab ministers to celebrate the 60th anniversary of the Culture Ministry's establishment encourages national pride and unification.
She added that the conference aims at discussing intellectual projects designed to raise knowledge and invest in the Arab arts to conduct constructive cultural dialogue with the international community.
Preparatory meetings for the Conference were held on Friday and Saturday with the participation of the representatives of Jordan, the United Arab Emirates, Bahrain, Algeria, Saudi Arabia, Sudan, Iraq, Kuwait, Yemen, Tunisia, the Comoros, Djibouti, Syria, Oman, Palestine, Lebanon and Libya, and a representative of ALECSO, and were chaired by the representative of Morocco.
The meetings discussed cultural conditions in the Arab world, calling for the formulation of cultural programs and activities that support cooperation among member states, implementing policies that define Arab cultures, intensifying cultural programs that address extremism and encourage the values of tolerance and dialogue.
The 20th Session of the conference was held in Tunis in December 2016.
Edited translation from Al-Masry Al-Youm