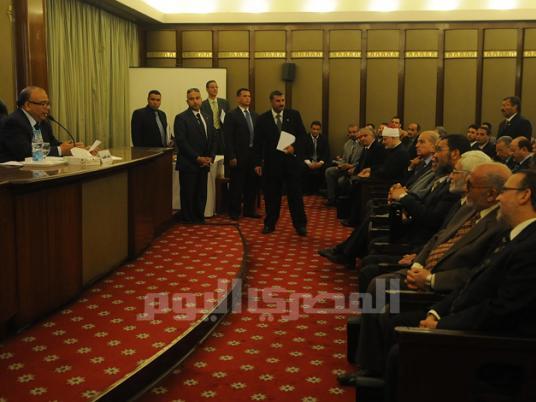 A Constituent Assembly committee approved on Tuesday a new article proposed by Al-Azhar Grand Sheikh Ahmed al-Tayyeb criminalizing blasphemy.
"This article will be placed in a top section of the new constitution," said assembly member Younis Makhyoun, a leader in the Salafi Nour Party. "
The article criminalizes blasphemy of God, the prophets, Prophet Mohamed's wives and daughters and the rightly-guided caliphs.
Assembly member Mohamed Abdel Salam said the article also deals with recent attempts at expanding Shi'ism in Egypt.
Edited translation from Al-Masry Al-Youm