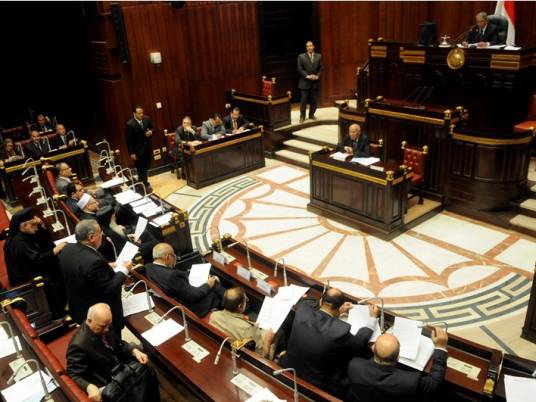 The 50-member Constituent Assembly has removed two controversial wordings from articles in Egypt's constitution.
On Sunday evening the committee removed the term "civil" from the constitution's first article and the term "Al-Azhar reference" dealing with Sharia articles from the fourth article. The wording in articles two and three remain unchanged.
Committee member Mohamed Ghoneim said all materials on the "identity" of the state have been approved.
On non-Muslims having the right to resort to their religious laws, the committee left that article unchanged, but added to the article on freedom of religion that "everyone has the right to practice their religious rites as long as they are consistent with public order."
"The Al-Azhar reference was omitted so as not to conflict with the role of the Supreme Constitutional Court," Ghoneim explained.
"The Committee rejected any interpretation of the term 'Sharia principles' contrary to that of the Supreme Constitutional Court," he added. "We may include the court's interpretation in the chapter relating to the constitution."
He also said that the committee agreed to allocate one, two, three and four percent for scientific research, higher education, health and basic education respectively in the state budget. "These percentages [will] achieve social justice," he said.
On social insurance, Ghoneim said that these are private funds and resources, and that they are the right of their beneficiaries. "The body managing these funds is independent," he said.
On natural resources, he said they would not be exported before processing. "The country's natural resources must be preserved," he said.
Edited translation from Al-Masry Al-Youm