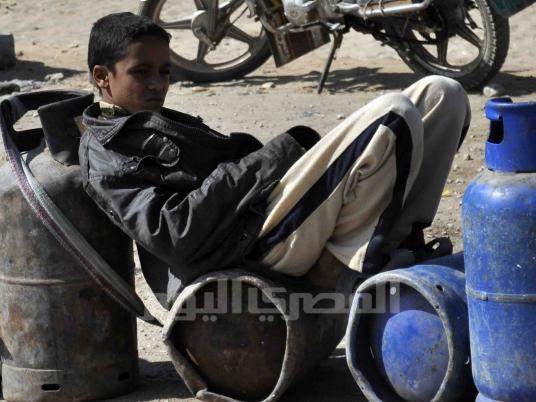 The shortage of butane cylinders continued around Egypt, as people crowded in front warehouses, while severe altercations and clashes erupted as people fought to grab the cylinders first.
Citizens complained that the price of a cylinder has reached nearly LE60 in some cities and villages.
In Beni Suef, dozens of residents of the village of Kom al-Saayda blocked the Cairo-Aswan road for more than an hour protesting the lack of cylinders until the police negotiated with them to open the road after the supply department promised them more cylinders.
Supply Minister Mohamed Abu Shady, on the other hand, said the butane cylinder distribution system is currently stable, with the increase of the number of cylinders delivered for household use.
He stressed the ministry monitors sales operations, to prevent trading on the black market .
There have been more than 30 thousand household cylinders smuggled over the latest period, he continues.
Starting from next year, the butane cylinders will be distributed through cards, while other cylinders would be available at warehouses with commercial prices.
Hossam Arafat, the Chairman of the General Division of the petroleum products, defended the owners of warehouses, adding that the Supply Ministry's claims blaiming the warehouses for the cause of the crisis are false accusations.
Edited translation from Al-Masry Al-Youm