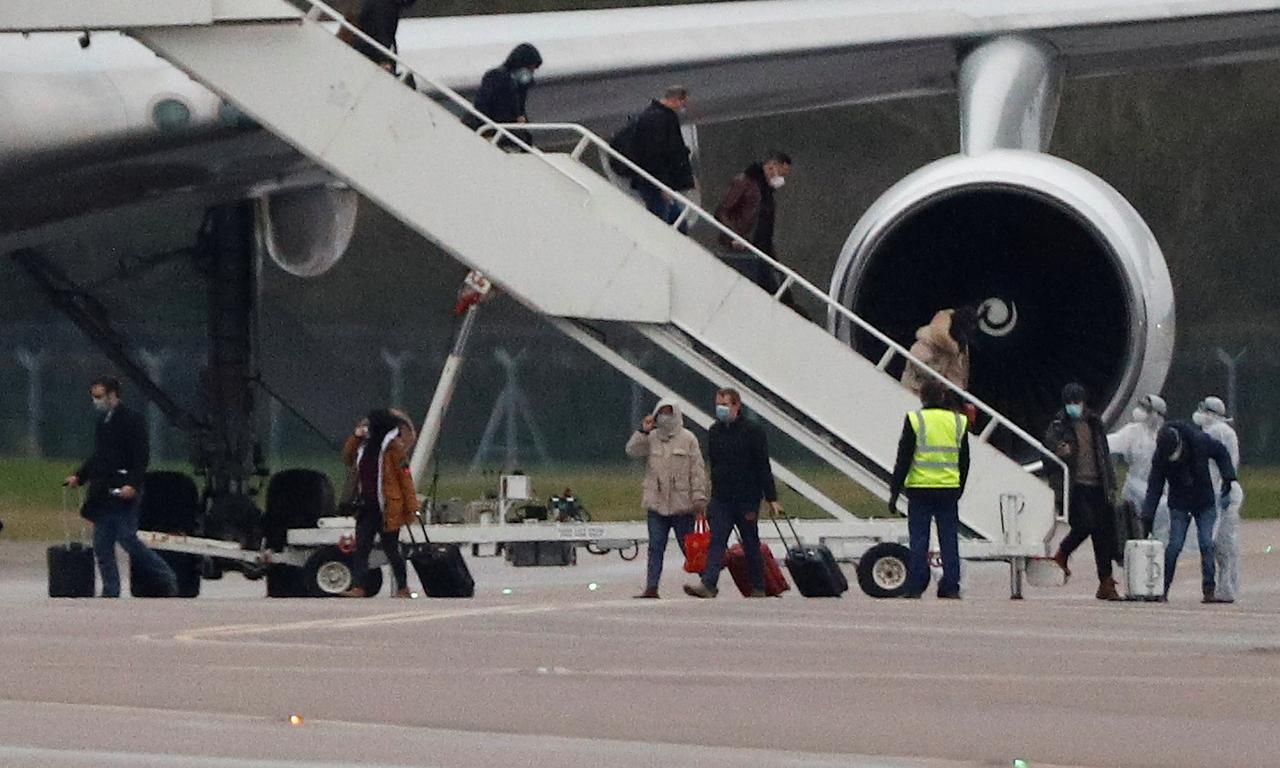 People in contact with Egypt's first recorded coronovirus case, a Chinese national, tested negative for symptoms in an examination conducted Saturday at the al-Nagelah Central Hospital's Quarantine Center in Marsa Matrouh, Health Ministry Spokesperson Khaled Megahed said.
Megahed stressed the fact that no Egyptians returning from China were found to be infected.
Medical sources said that none of the Egyptians returning from Wuhan showed symptoms, and that their quarantine will end on Tuesday.
A security cordon was imposed by police 500 meters around the Nagelah Central Hospital in all directions, barring all entry or departure without a proper permit from Health Ministry.
Egypt is one of the first countries to prepare a comprehensive strategy to fight back against the disease's spread. Back in January, the Health Ministry issued guidelines on dealing with the coronavirus viral contagion amid fears of the disease's spread worldwide.
The ministry asked people to avoid touching any live, dead or wild animals and to avoid traveling to China – especially the capital of the Hubei province Wuhan.
People must wash their hands frequently, especially with soap and water or to sterilize their hands with antiseptics, following any direct contact with patients infected with the coronavirus.
The ministry stressed that travelers suffering from the symptoms of acute respiratory infection must cover their mouth when coughing or sneezing and wash their hands.
People must visit the nearest hospital or medical center, or inform the consulate to provide healthcare in case they suffer any fever or coughing symptoms.
Edited translation from Al-Masry Al-Youm