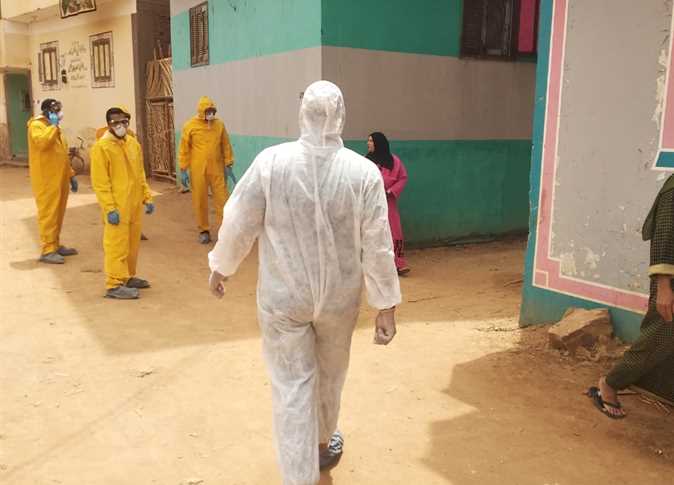 The number of coronavirus cases in the New Valley Governorate rose to 19 after two more people tested positive in the Dakhla oasis, governor of the New Valley Mohamed Zamlout announced on Wednesday.
Zamlout added that the number of suspected cases in the governorate has now reached 230.
In a press statement, Zamlout said that a polymerase chain reaction analysis device was being installed in Dakhla Hospital, and that medical staff will be trained to use it starting Wednesday.
According to Zamlout, the governorate provided financial support to 265 taxi drivers affected by the suspension of public transport in the Dakhla area.
The governor added that an inventory of non-standard workers has been completed and that officials will discuss mechanisms of providing support to them as part of ongoing efforts to alleviate the economic repercussions of coronavirus.
Grants for 931 non-standard workers have been disbursed via post offices and the Egyptian Agricultural Bank.
A committee from the Health Ministry's preventive medicine department visited Dakhla and Kharga hospitals to review the preventive measures taken regarding hospital staff and families of the coronavirus cases, as well as to follow up on those infected.
Egypt on Tuesday confirmed 260 new coronavirus cases, bringing the country's number of confirmed total cases so far to 5,042.
The total number of COVID-19 deaths has now reached 359 nationwide, after the announcement of 22 recent deaths.
The newly infected cases are all Egyptian nationals, Health Ministry Spokesperson Khaled Megahed said, adding that the total number of fully-recovered cases has risen to 1,304, all of whom have been discharged from isolation hospitals.
Sixty-eight cases left quarantine on Tuesday.