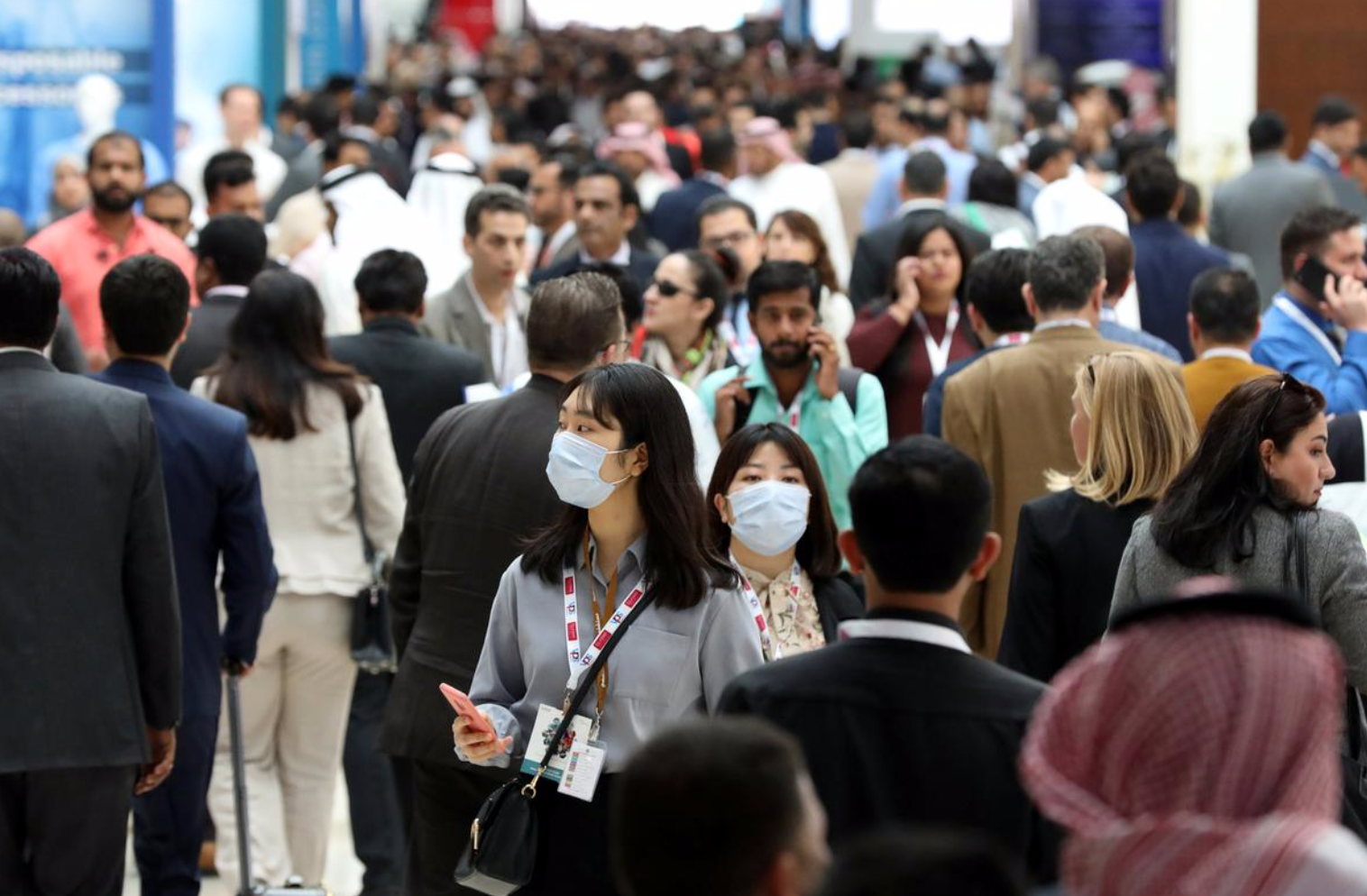 France's Health Minister Olivier Veran announced on Thursday that the country has now confirmed 38 cases of coronavirus, with two people having just returned to France from Egypt reported to be in serious condition. 
Veran's statement came just one day after the French Health Ministry confirmed 18 cases of the virus, amid fears of a scenario similar to that of Italy, where over 600 have been infected and 15 have died from COVID-19, which originated in China and has spread to over 50 countries worldwide. 
The Egyptian Ministry of Health announced on Friday that the foreigner in Egypt who had been previously diagnosed with coronavirus has recovered and left quarantine on Friday, following confirmation of the negative results of laboratory tests in coordination with the World Health Organization.
In a meeting on Thursday to follow up on precautionary measures taken against the virus, Egyptian Prime Minister Mostafa Madbouly stressed that no Coronavirus cases have been confirmed in Egypt and that the government was maintaining transparency regarding the situation, according to a statement published on the official Facebook page of the Cabinet.
Egypt was one of the first countries to prepare a comprehensive strategy to counter the spread of the new virus. Back in January, the Health Ministry issued guidelines on dealing with the coronavirus amid fears of the disease's spread worldwide and precautionary measures were implemented at airports.
Meanwhile, EgyptAir recently announcing that due to "technical reasons" the resumption of flights to and from China has been delayed to March 14. 
EgyptAir previously announced on February 20 that flights to and from China would resume starting February 27.
Additionally, Egypt's Matrouh Governorate announced early on that it would assign the al-Negaila Central Hospital to quarantine returnees from China, and in January Egypt evacuated a group of its citizens residing in Wuhan, who immediately entered a two week quarantine upon their return. 
Egypt's Ministry of Health also launched in January 10 new self-sterilizing ambulances for people with symptoms of the virus, at a cost of LE 5.5 million.
New cases of coronavirus dropped in China on Friday to the lowest level since January 23, according to Reuters.
More than 80,000 people have been infected and upwards of 2,700 people have died from the virus. On Friday, stock markets were hit hard as fears escalated over the spread of the virus outside of China. South Korea has confirmed over 2,000 cases of coronavirus and 13 deaths, while Iran, another hotspot outside of mainland China, has recorded 254 cases of the virus and 26 deaths, according to The Associated Press.
Coronavirus cases have been confirmed in Kuwait, Bahrain, Lebanon, Iraq, and Oman, with Saudi Arabia announcing on Thursday that it was suspending entry to Islam's holiest sites in the country in an effort to stop the spread of the virus. 
Image: Vistors wear masks during the Arab Health Exhibition in Dubai, United Arab Emirates January 29, 2020. REUTERS/Christopher Pike