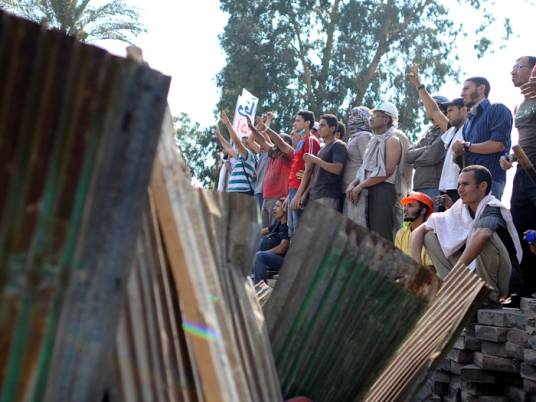 Civilians and security officers were killed by live ammunition and buckshot outside the Republican Guard House in east Cairo Monday, coroners said.
Fifty-five protesters and four officers were killed in the violence, the worst yet in the latest unrest following the overthrow of Egypt's beleaguered Islamist president, Mohamed Morsy.
According to the report by medical examiners, seen by Al-Masry Al-Youm, 55 civilians mainly suffered live ammunition and buckshot injuries. There were no women or children among the dead, coroners said.
The four officers were meanwhile named as Mohamed Sobhy, Mahmoud Rabia, Hussein Mohamed and Mohamed Gamal. All died after projectiles hit various parts of their bodies.
The army and pro-Morsy demonstrators have traded accusations over who started the violence, which broke out early Monday outside the military facility where Morsy is believed to be held.
Edited translation from Al-Masry Al-Youm