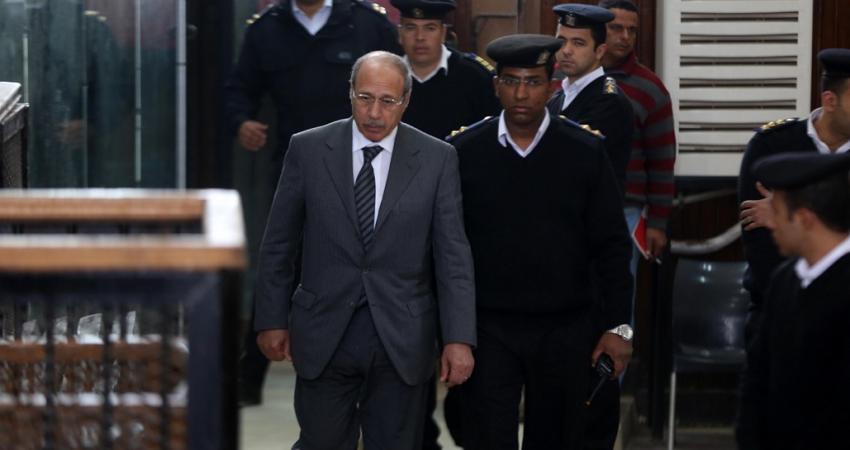 Egypt's Cairo Criminal Court acquitted on Friday the former Minister of Interior Habib al-Adly and another eight senior police officers at the Central Administration of Accounting and Budget in the Ministry of Interior after they were imprisoned for seven years on charges of embezzling and facilitating embezzlement of the interior ministry's public funds from 2000 until 2011.
The court asked the defendants to pay a LE500 fine.
The court also sentenced Nabil Seliman Khalaf to three years in prison, obliged him to refund LE62,120,000, and ordered that he be expelled from his job.
In April 2017, Adly was given a seven-year prison sentence, ordered to refund LE195 million, and fined another LE195 million. However, Adly is widely believed to have fled house arrest to avoid serving the jail sentence.
Later in May 2017, the Cairo Criminal Court rejected the appeal filed by Farid al-Deeb, Adly's lawyer, against the sentence.
In December 2017, Adly was arrested in order for him to serve his prison sentence after he was on the run for more than 200 days.
Adly served as the interior minister from 1997 to 2011 under former President Hosni Mubarak until he was removed from office. He was the longest serving interior minister in Egypt's history.
In 2014, he was acquitted from charges of complicity in the killing of protesters during the January 25 Revolution in 2011.
Edited translation from Al-Masry Al-Youm