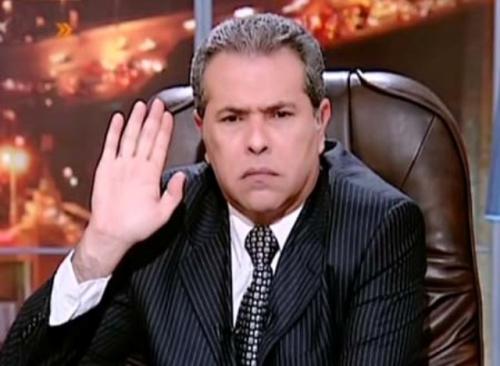 The State Council's Administrative Court has permitted the return of privately-owned political commentary channel, Al-Faraeen, after a previous ruling to ban it from television.
The court verdict stated, however, that the ban on the channel owner and parliamentarian, Tawfiq Okasha, still stands.
In March, Faraeen channel said it would pause its activities and put the channel up for sale after Okasha was stripped of his parliamentary membership for hosting the Israeli ambassador to Egypt at his home.
"Al-Faraeen is thankful to the great Egyptian people and its viewers in the Arab region. The channel announces it is stopping the airing of its programs permanently," said a statement screened on the channel at the time. "The board has decided to liquidate the channel, freezing its activities and offering it up for sale. Sincerest thank you to President Abdel Fattah al-Sisi," the statement read.
Okasha filed a lawsuit against the General Authority for Investment and Media Free Zone for its decision to stop broadcast of the channel through Nilesat. He considered that the decision did not conform to the law.
In a highly polemic move in February, Okasha invited outgoing Israeli ambassador Haim Koren for a meal at his residence in Daqahlia, which was seen by many as a breach of a longtime popular and parliamentary boycott of Israel since the end of the 1973 war and the signing of the peace treaty in 1979.
Okasha said that he wanted to discuss various important issues with the Israeli diplomat, including the issue of Palestine and negotiations over Ethiopia's controversial Rennaisance Dam project.
The incident provoked strong reactions from fellow MPs, media figures and members of Okasha's Daqahlia constituency.
Edited translation from MENA